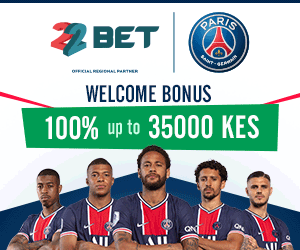 If you are about to open a children account for your child, you have to carefully the best bank,,,and how do you know whether this bank would meet your needs?
The first thing to consider is the stability of the bank. Since you will save up to 18 years, you need a bank which cannot collapse. You also need a bank which does not attach a lot of costs for running the account. Finally, you need a bank which rewards you interest on the savings. Looking at these factors, we arrived at these banks as the best to open a child's savings account.
KCB Bank
KCB Bank is the richest bank in Kenya with assets totaling over Ksh 100 billion. The bank runs a cub account, which is specifically for children below age 18.
Conditions for opening cub account at KCB are as follows
KCB Cub account is a product targeting children and teenagers below the age of 18 years. The product is a free account that offers parents a saving platform where they can put away money for their children's future
Benefits
Free banker's cheque per term to pay school fees
One free standing order per month
A free cubby kit to enable them start saving at home
Enjoy an interest rate of 7.35% p.a. on your savings
Free education insurance policy
Qualifying Criteria
Copy of child's birth certificate / birth notification
Copy of parent's national ID / Passoport
An opening balance of Kshs. 1,000
Equity Bank
Equity Bank has account for children, which goes by the name Junior Member Account. Since Equity is a stable bank, you can be sure your money is safe.
Features and Conditions for opening this account are:
Features
Account operating and opening balance of Ksh 200.
Free internal standing orders.
Two free withdrawals in a year.
On request, customers will be issued with an identification card.
Benefits
Easy to open and affordable
Affordable: No account maintenance balance or monthly charges.
Convenient: One can access the account through our branches countrywide.
Free home bank and e-birthday card.
Free financial education booklet.
Free financial education during Junior Member open days.
Requirements
Parent's original and copy of National ID.
Original and photocopy of child's birth certificate.
Cooperative Bank
Cooperative Bank is another stable bank which offers account services for children.Jumbo Junior Access is the name of account for children at Cooperative Bank.Features and how to open the account are explained below
Jumbo Junior Access
Details
Transactional account designed for children below the age of 18 years for the safe keeping of money.
​FEATURES
Automatic membership to the Jumbo Junior Club, which entitles one to:
*Free ele-bank on opening new account.
*Free birthday card every anniversary
*Negotiated discounts on presentation of Jumbo Junior debit card at selected bookshops, uniform distributors and hospitals (Gertrude's children Hospital)
Upgrade of Jumbo Junior customers
Discounted Bank cheques for fees payment for account holders only.
ACCOUNT OPENING REQUIREMENTS
Parents/guardian ID card-original and a copy.
Copy of Birth Certificate of the child, or notification of birth or baptismal card.
Minimum opening balance of KShs.1050.
These are three banks where you can save your money and be sure it will be safe until the kid clocks 18.