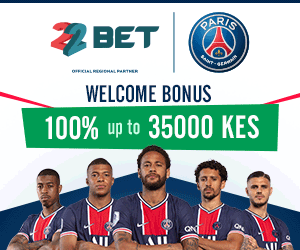 Over 40 companies are listed at the Nairobi Securities Exchange. About NSE
Nairobi Securities Exchange (NSE) is the principal bourse in Kenya, offering an automated platform for the listing and trading of multiple securities.
Over the last six decades, the NSE has consistently offered a well regulated, robust and world class platform for the trading of equities and bonds.
Going forward, the Exchange will avail new products including; Exchange Traded Funds (ETFs), Financial and Commodity Derivatives and Carbon Credits. NSE is the market of choice for local and international investors looking to gain exposure to the East Africa capital markets.
The NSE is publicly traded and is the second self-listed exchange in Africa.
If you want to know the list of companies at NSE,here is a comprehensive oneTop of Form
AGRICULTURAL
Eaagads Ltd Ord 1.25 AIMS
Kapchorua Tea Co. Ltd Ord Ord 5.00 AIMS
Kakuzi Ord.5.00
Limuru Tea Co. Ltd Ord 20.00
Rea Vipingo Plantations Ltd Ord 5.00
Sasini Ltd Ord 1.00
Williamson Tea Kenya Ltd Ord 5.00
AUTOMOBILES AND ACCESSORIES
Car and General (K) Ltd Ord 5.00
Sameer Africa Ltd Ord 5.00
Marshalls (E.A.) Ltd Ord 5.00
BANKING
Barclays Bank Ltd Ord 0.50
CFC Stanbic Holdings Ltd ord.5.00
I&M Holdings Ltd Ord 1.00
Diamond Trust Bank Kenya Ltd Ord 4.00
HF Group Ltd Ord 5.00
KCB Group Ltd Ord 1.00
National Bank of Kenya Ltd Ord 5.00
NIC Bank Ltd 0rd 5.00
Standard Chartered Bank Ltd Ord 5.00
Equity Group Holdings Ord 0.50
The Co-operative Bank of Kenya Ltd Ord 1.00
COMMERCIAL AND SERVICES
Express Ltd Ord 5.00
Kenya Airways Ltd Ord 5.00
Nation Media Group Ord. 2.50
Standard Group Ltd Ord 5.00
TPS Eastern Africa (Serena) Ltd Ord 1.00
Scangroup Ltd Ord 1.00
Uchumi Supermarket Ltd Ord 5.00
Hutchings Biemer Ltd Ord 5.00
Longhorn Publishers Ltd
Atlas Development and Support Services
Deacons (East Africa) Plc Ord 2.50
Nairobi Business Ventures Ltd
CONSTRUCTION AND ALLIED
Athi River Mining Ord 5.00
Bamburi Cement Ltd Ord 5.00
Crown Berger Ltd 0rd 5.00
E.A.Cables Ltd Ord 0.50
E.A.Portland Cement Ltd Ord 5.00
ENERGY AND PETROLEUM
KenolKobil Ltd Ord 0.05
Total Kenya Ltd Ord 5.00
KenGen Ltd Ord. 2.50
Kenya Power & Lighting Co Ltd
Umeme Ltd Ord 0.50
INSURANCE
Jubilee Holdings Ltd Ord 5.00
Pan Africa Insurance Holdings Ltd 0rd 5.00
Kenya Re-Insurance Corporation Ltd Ord 2.50
Liberty Kenya Holdings Ltd
Britam Holdings Ltd Ord 0.10
CIC Insurance Group Ltd Ord 1.00
INVESTMENT
Centum Investment Co Ltd Ord 0.50
Trans-Century Ltd
Home Afrika Ltd Ord 1.00
Kurwitu Ventures
INVESTMENT SERVICES
Nairobi Securities Exchange Ltd Ord 4.00
MANUFACTURING AND ALLIED
B.O.C Kenya Ltd Ord 5.00
British American Tobacco Kenya Ltd Ord 10.00
Carbacid Investments Ltd Ord 5.00
East African Breweries Ltd Ord 2.00
Mumias Sugar Co. Ltd Ord 2.00
Unga Group Ltd Ord 5.00
Eveready East Africa Ltd Ord.1.00
Kenya Orchards Ltd Ord 5.00
A.Baumann CO Ltd Ord 5.00
Flame Tree Group Holdings Ltd Ord 0.825
TELECOMMUNICATION AND TECHNOLOGY
Safaricom Ltd Ord 0.05
REAL ESTATE INVESTMENT TRUST
Stanlib Fahari I-REIT
EXCHANGE TRADED FUND
New Gold Issuer (RP) Ltd