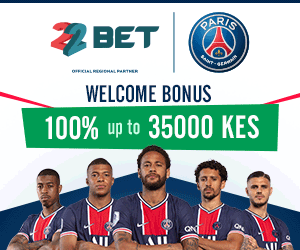 Teaching is a noble profession, but you can find yourself jobless. If you are in this situation and perhaps wondering what you can do to make a living, we have several alternatives for you.
In most cases, teaching is ranked among the worst paying professions in many countries. For instance, a teacher in the US earns a quarter the salary of a Nurse. In Kenya, a teacher earns half the net salary of an accountant. This gap prompts most teachers to quit the profession for greener pastures. If you are one of the million dissatisfied teachers, here are alternative activities you can do to earn a living.
Start offering tuition
If you have never realized, the amount you earn from tuition activities for two weeks can be equivalent to amount a teacher earns in three months. If you have 10 students you coach and each gives you Ksh 5,000 per month, you will find yourself earning Ksh 50,000 in a month.Remember,tuition  is not done for a whole day, you simply dedicate at most three hours per day, meaning you have more than 7 hours to do your own stuff.
Start Daycare Business
Daycare business is one of the most ideal businesses for teachers, especially those who pursued Special Need Education or Early Childhood degree.
As you know, nowadays it's hard to get a maid to take care of you. The best alternative is to take your child to a day care. This is where teachers, who have been trained about child care, can reap big.
Start small capital business
There are over 20 small capital businesses you can do when you don't want to be a teacher. Example of businesses to do include:
MPESA Shop
Fast food restaurant
Salon
Selling jewelry
Mitumba business
Boda Boda business
Car wash business
Manicure & Pedicure
Selling bottled water
Poultry farming
Upgrade for lecture positions
If you are a teacher, you better upgrade your education to become a lecturer. In Kenya, assistant lecturers earn almost twice the salary of a high school teacher. These lecturers have upgraded to Masters Level.
Apply for Green Card
Green Card application happens every year. It's high time you realize that when you move abroad, chances of you making more than 10 times your current salary are extremely high. Migrating to the U.S is a great idea for teachers from Kenya.
Migrate to Dubai/Qatar
If you see job opportunities in Qatar/Dubai, please apply. As a teacher, who earns Ksh 10,000 a month, it's worth to try another life in Dubai. For your information, your basic salary will not be less than Ksh 70,000 when you move to Dubai.
Change your career
Another good alternative is to change your career. If for instance you pursued mathematics, you can study ACCA or CFA to become an accountant/Financial Analyst. If you are a communication teacher, you can become a journalist or blogger.