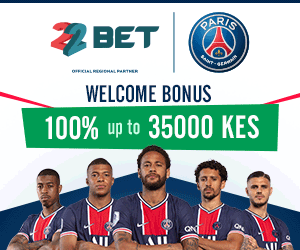 The Karen Hospital provides complete solution to all kinds of orthopedic problems. We have broad spectrum of Orthopedic and Spine Unit with good orthopedic surgeons in Kenya. The unit handles joint replacements, arthroscopy, spinal deformities, degenerative sickness, malignancies and spine infections. Our surgeons use latest procedures to treat spinal conditions considering patients safety with higher success rates. They also give emphasis to non-invasive treatments. Our Orthopedic unit includes the most recent high definition arthroscopic systems, joint replacement instrumentation and an orthopedic operating table.
Key Procedures
Arthroscopic surgeries (Knees and Shoulders)
– Knee arthroscopy is a procedure where a small cut is made in the skin and a tiny camera called arthroscope is inserted to view the joints and check for any deformities and correct it. The risks are restricted and the outtput is excellent. Various knee problems are diagnosed and treated by this method. Shoulder arthroscopy is a similar method which is used for identifying and treating the problems in the shoulder joints.
Joint Replacements (Hip and Knee) –
It is a surgical intervention where the injured joints are excised and replaced with the new one. The knee replacement surgery and hip replacement surgery are common surgeries which are performed. It is usually done to ease the patients from pain and make them mobile and improve their quality of life.
Minimally invasive spine surgery –
This surgery is used for broad range of spine disorders such as decompression and spinal stenosis, etc. In minimally invasive technique, long cut is avoided and the muscles around the spine are protected from damage. The patients will have quicker recuperation and less pain. Surgery to spinal region is advised only when other therapies such as medication and physiotherapy do not work.
Specialized physiotherapy and rehabilitation
– Physiotherapy can make a divergence in the life of a person to lead a healthy and active life. It is very useful for seniors, disabled and persistently sick people to be physically dynamic. The merits of physiotherapy session are ease of pain, improves the movement of the joints and also boostsjukhy the potency and coordination of respiratory system. It benefits patients with problems in heart, lung, brain ailments, spine damage, orthopedic problem, work and sports injuries, cancer and pre and post surgical support.
– The surgeon focuses on the emergency need of the patients that occurs due to any kind of distress. The chief responsibility of the surgeon is to resuscitate and stabilize the patient followed by diagnosing and treating the exact problem.