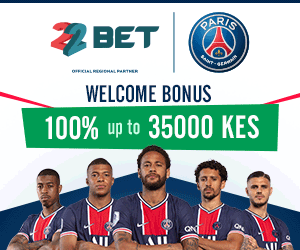 Nairobi Hospital offers maternity services for pregnant women. The services attract different costs based on the level of attention required by the patient.
The NHWC is located within the confines of the Nairobi Hospital complex. It houses several clinics which include:
Antenatal and maternity services with feto -maternal medicine specialization
General gynecology services
Menopausal medicine
Minimally invasive and gynaecological surgery services
Antenatal and maternity services
The Nairobi hospital provides top of the range antenatal, labour and maternity services under one roof. We provide antenatal services and packages suited to ones needs. The Anderson maternity package is run in the Anderson hospital centre located adjacent to the doctor's plaza. It is open to all and is run by qualified obstetrician gynaecologist supported by a team of midwives and nurses who will support your medical and social needs from before conception to delivery and thereafter in care of the baby.
Normal Delivery FEES and Services offered
KSHS 98,000
This Package includes:
6 Antenatal visits (any extra visits out of the schedule will be charged separately)
1 Postnatal visit by a doctor
Prenatal investigations i.e. Laboratory tests and 1 ultrasound scan.
Iron supplements
Midwife's delivery charges
Obstetrician's and Pediatrician's retainer fee back-up
Pre and Post Natal standard drugs.
Main Nursery charges for 3 days with vaccinations
Post natal physiotherapy (2 sessions).
Incase of an emergencyIncase of an emergency Caesarian Section, the C/S charge will apply.
Caesarean Section
Caesarean charges are Kshs 220,000 this includes:
All services offered in the normal delivery Maternity package
2 post natal visits by a doctor
Doctor's fees
Anesthetist fees
Pediatrician fees
Theatre fees
Ward bed for 5 days
Post natal physiotherapy (2 sessions)
5 day course of recommended antibiotics if required.
Any other different medicine and services will be charged separately.
The above packages (normal delivery & C/S) are payable in advance, up to day of admission, this is based on a ward bed. You can pay once or in installments. However, if you prefer to occupy a private room, an additional cost will be incurred. The only exemption to the above package will be in case of unforeseen complications during delivery.
Charges not Included in the Maternity Package
If during your pregnancy and delivery you or the baby require other treatments, surgery or hospitalization other than those included in the package offer, these will be charged at the cost of the treatment.
Medicines or vitamin supplements other than ferrous sulphate.
Any other laboratory or X-ray tests other than prenatal investigations.
Hospitalization during pregnancy other than delivery.
Specialized treatments for mother or baby in case of sickness.
A separate Pediatrician's fee shall be charged for a second or third baby incase of twins or triplets.
A visit by the clinic doctor during hospitalization
Extra visits by doctor – 1,500/- (per day)
Delivery conducted by the Doctor (not Midwife) – 12,000/-
Vacuum delivery – 12,000/-
Removal of retained placenta under anaesthesia – 25,000/-
Repair of lacerations
Under general anaesthesia – 20,000/-
Under local anaesthesia – 10,000/-
In the case of antenatal needs outside the clinic days, please visit the A & E.
Please feel free to ask any questions/concerns you may have during your visits and stay in the hospital.
There are supportive services offered in the clinic. These include:
Lamaze and baby birthing classes. These are important especially to first time mothers as these help one understand what to expect when in labour and immediately after delivery. These classes are offered by qualified Lamaze instructors. They run twice a week on Wednesday evening and Saturday morning. Booking is allowed by calling +254703082000
Lactation classes: These advice on how to breast feeds and addresses challenges met by new mothers.
Nutritional support
Physiotherapy support
Medical support: especially for those with other illnesses over their pregnancies and this include diabetes and hypertension
General gynaecological services
Routine gynaecological checkups & pap smear
Breast examination
Treatment of infections
Management of fibroids, cysts and pelvic pain
Family planning services
Menopausal medicine
Assessment and management of menopausal problems
Hormonal replacement therapy
Minimally invasive and gynaecological surgery
Management of fibroids and cysts
Surgery for pelvic problems
Management of ectopic pregnancies
Removal of the womb/hysterectomy via laparoscopy or vaginally or through the abdomen.