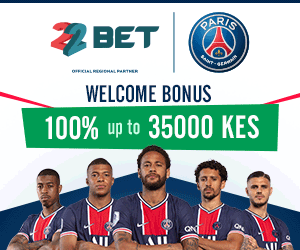 Embakasi, is an area which is about 15km from Nairobi city centre, popular for the number of professionals and entrepreneurs who are searching for a secure environment. The residential property here consists of large number of four storey apartments in a gated community and two storey townhouses and bungalows located in high secure gated walls.
The roads in Embakasi are perfectly surfaced, with flowerbeds and grass laid along the sides. With these roads, it is easy to access to the airport via the North Road near the junction with Mombasa Road. Avenue Park, borders it on the west and Nyayo.
Houses in Embakasi are in Demand
The demand for houses for sale Embakasi, Nairobi and houses for rent in Embakasi has been on the rise, due to the fact that it is a middle class area, with a zoning policy allowing you to easily get permission to build a house. This means that in 2015 will cost around KSh 20 million for a semi-detached house and KSh 35 million for a detached house.
Nyayo Estate, Embakasi houses for sale are the most desired houses as Nyayo Estate is considered a posh, quiet and serene estate. It is also very conveniently located due to its close proximity to office buildings and schools.
The difference between a semi-detached house and a detached house is that a semi-detached house consists of a number of houses placed side by side or back to back, while at the same time sharing a wall at times a garden. A detached house on the other hand is a house that stands alone in its own garden and without sharing its walls.
Investing in Property – A Safe Haven
Investing in property means you will reap the benefits of earning an income for the future. These benefits Include:
You will be the boss of your property, which means you have the choice of what you want to invest in, such as house, land or apartment.
Renting your property, increases money in your pocket.
If you rent out your apartment, then your renters will automatically amortize the mortgage for you.
Investing in property is considered a safe investment, which means even if you bought the worst house in the area, the house will likely increase over time.
Population in Embakasi
Embakasi is home to 150,000 people,the highest population in the city. Most people prefer this estate because houses are cheap  and is also close to Mombasa Road,the main high way to Nairobi CBD.Embakasi is also secure…few criminal activities are reported.
Residents experiences
Rose,
I have lived in Embakasi for the last 5 years.I used to live in a one bedroom house until my family grew and relocated to a two bedroom house within the same estate.Today,I live in a two bedroom house where I pay Ksh 18,000 per month.
I don't want to move to another estate because Embakasi is nearer to my office along Mombasa road.I also feel secure here because there are few crime cases we hear around".