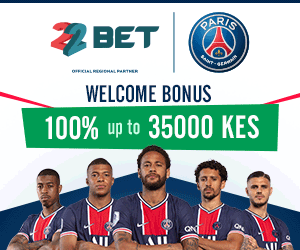 Buruburu is an area in Nairobi situated four kilometers away from the city center. Buruburu, also known as "Buru" is characterised by its modern style buildings. It is an active area with the existence of a commercial hub, banks, shops and supermarkets. Its neighbouring estates include Ofafa Jericho, Jericho and Hamza.
There is an estate in Buruburu called "Buruburu Estate", these estates have five phases, from Phase I to V. The estate has its own library and shopping center.
Popular Houses To Let in Buruburu
The most favoured house type in Buruburu currently are bungalows and maisonettes. Most of residents live in bungalows. A bungalow can be described as a home having only one storey, rooms set in a roof with dorm like windows. Since these types of housing units have no stairs they are considered to be the safer choice of household for people with children. In 2015, a three or four bedroomed bungalow will cost upto KSh 60,000.
A maisonette is considered as a self-contained apartment in a large house with its own entrance located outside. It is considered to be spacious and private. A maisonette is usually preferred by the higher income households.
Renting a house in the Buruburu Estate, means renting security and privacy in a gated community and are also available as a purchase option to those willing to invest. The rental houses in Buruburu are characterised by neatly detached houses along the tarmac. Within the gated communities you will find play grounds.
Leasing a home in this neighbourhood generally cost between KSh 8000 and KSh 12,000 for a single bedroom house. A 2 bedroomed house for rent in Buruburu costs between KSh 25,000 and KSh 30,000 and a 3 bedroom goes for as low as KSh 35,000 to as high as KSh 50,000.
Investing in Buruburu
Buying real estate in Buruburu does not mean that you are investing in properties but also the town. The advantage of investing in here is that the main roads are up to standards. If you are investing in a commercial, you will be delighted to hear that your business will succeed to the high level of residents. Power outages occur less frequently and you will be located near banks and various financial facilities, the development of a new library with plenty of space, easy access to rail transport and Jomo Kenyatta International Airport.