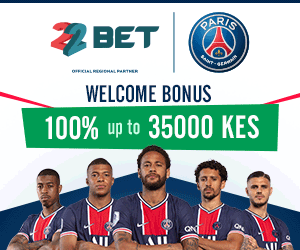 The Gertrude's Hospital Nairobi West clinic has continued to provide quality healthcare for children in serene and child-friendly environment that ensures your child gets personalized medical attention. Backed by a well-trained, experienced and dedicated team of medical professionals, the clinic has continued to offer holistic paediatric care since it opened its doors in 2006.
The clinic is an outpatient facility with specialized clinics that cater for both acute and chronic illnesses.
The clinic is conveniently located within Nairobi West, about 10 meters off Langata Road along Kodi Road ll, It's accessible to our customers living in and around Nairobi West, Makadara, Langata, Nyayo Highrise, South C and South B Estates.
We do have ample parking space for customers who might need the same
Our Services
Emergency and Outpatient Services
We offer accident and emergency services as well as outpatient to children with acute and chronic conditions.
Laboratory
Our laboratory is well equipped with latest ultra-modern equipment that perform a wide range of tests to support evidence based care. We also process laboratory requests from practitioners operating near the clinic who may request for our services. The laboratory and its staff are licensed by the relevant authorities
Pharmacy
Our pharmacy is well stocked with quality drugs to meet the growing need for quality healthcare for children. Besides serving our own in-house clients, we also attend to walk-in clients who may have prescriptions from outside our facilities and may request for our services. The pharmacy and staff are licensed by the relevant authorities.
Wellness Centre
The wellness center provides a wide range of services to prevent illnesses and promote good health. The wellness services also help to detect illness which if attended to early enough prevent future complications.
Our Wellness Services include
Immunization against childhood illnesses
Vaccination against preventable illnesses for both children and adults
Vaccination for travelers ( We are approved to provide international travel vaccines)
Nutritional assessment and counselling
Paediatrician review
Growth monitoring
Well woman services
We have expanded our services to include specialist clinics whose services are spread over the week as indicated below:
Contacts Nairobi West Clinic
Tel: 0710200081 / 020 8044543