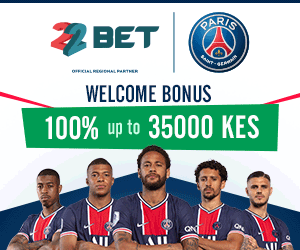 Below is the fees structure for Greensteds International School,Nakuru
The fees per term for the academic year 2017/18 (Kshs)
Year Group
Day
Boarding
Playgroup
42,000
–
Crèche
71,000
–
Nursery
82,000
–
Reception
82,000
–
Years 1 – 2
114,500
349,000
Years 3 – 4
153,500
420,000
Years 5 – 6
186,500
447,500
Year 7
242,000
559,000
Year 8
251,500
570,000
Year 9
264,000
619,000
Years 10 – 11
307,000
671,500
Years 12 – 13
374,000
734,500
These fees are per term and boarding fees are inclusive of all accommodation, meals and tuition. Textbooks and exercise books are provided, as are Lunch and snack breaks for day students.
Entry Fees
Admission fee
Kshs
USD
Early Years (Crèche to Reception)
25,000
Residents (Yrs1-13)
50,000
Non Residents (Yrs 1-13)
2,000
Caution Money – Refundable (one off payment)
Early Years
20,000
Years 1-13
50,000
'A' Level Fees
Science Subjects Surcharge – Per Term
5,000
Discounts 
5% for a second sibling of the same parents.
10% for a third sibling of the same parents.
15% for a fourth and subsequent sibling of the same parents.
10% for the children of fee paying Greensteds Alumni parents.
Payment Date
Please note that fees are payable on the first day of the term.
Late Payment of fees
A surcharge will be levied on any unpaid fees after that term's half term break.  The surcharge will equate to 5% per month of the outstanding balance, unless acceptable payment arrangements have been agreed with the School.
Payment of fees in US Dollars
Families wishing to pay fees in US Dollars should contact the Accounts office for exchange rate advice, prior to payment.
Scholarships
Academic Scholarships exist for entry into Year 10 and Year 12. Scholarships range from 5 – 30 % at the Headmaster's discretion and according to performance.  Academic, Sports and Performing Arts Scholarships may be awarded in other year groups, at the Headmaster's discretion and according to performance.
Development Levy
A development levy of Kshs. 10,000 is charged once during the school year.  Parents can choose during which of the 3 terms they will pay the levy.  This levy will be reinvested into the development of the school and its resources.
Method Of Payment
Fees are invoiced termly and are payable by Bankers Cheque or Direct Transfer into the school account detailed below. When making a Direct Transfer a supporting document must be presented to the school on or before the first day of term.  FOR SECURITY REASONS, CASH IS NOT ACCEPTED. Payment in Forex is credited at the rate of exchange on the first day of term, less any bank charges. PERSONAL CHEQUES ARE NOT ACCEPTED.
The school bankers are as follows:-
Kenya Shilling Accounts

ABC Bank Limited

Account No. 008200001000379

Nakuru Branch

Swift code: ABCLKENA

Account Name: Greensteds School Ltd

Or

Greensteds School Limited

Barclays Bank

Nakuru East

P.O Box 66

Nakuru

A/C No. 03-0271058861

Swift Code: BARCKNEX

Or

Greensteds School Limited

NIC Bank

Nakuru Branch

P.O. Box 13614

Nakuru

A/C No. 1000157046

Swift Code:  NINCKENA

USD Accounts

NIC Bank

Nakuru Branch

P.O. Box 13614

Nakuru

A/C No. 1000179716

Swift Code: NINCKENA

Account Name: Greensteds School Limited

Or

ABC Bank Limited

Account No. 008201011000727

Nakuru Branch

Swift Code: ABCLKENA

Account Name: Greensteds School Limited