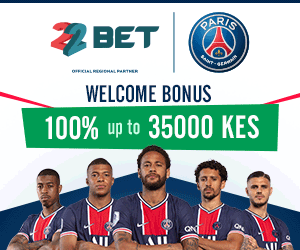 If you want to take your child to an international school in Nakuru, then you have to choose one from the list provided below. Most of the international schools below have the IGCSE curriculum, which is the official British Curriculum.
GREENSTEDS INTERNATIONAL SCHOOL
Established in 1936 as a Junior School, Greensteds has blossomed over the years and grown into a large school providing quality education from Early Years (age 2), all the way through to Sixth Form (age 18).
Located in the scenic Nakuru Region in Kenya, the School today stands on a 50-acre landscaped site and has seen numerous developments – from the building of dormitories and new classrooms to the addition of IT suites and a Music Technology room.
The spacious recreational facilities include a 25m swimming pool, stables and a campsite, making Greensteds a very attractive rural campus. The School is non-selective and truly international, with pupils and teachers from many cultures and all parts of the world
Greensteds is ideally situated to remove students from the hustle and bustle of every day life without cutting them off from access to 'life-skills building' facilities.
Located 16km from Nakuru and 140km from Nairobi and just a few minutes away from Nakuru National Park, the school is within easy reach of lakes Naivasha, Elementaita, Bogoria and Baringo.
At an altitude of 2000m (6,300ft) above sea level the school stands on a bluff with spectacular views of the Rift Valley.
Greensteds enjoys a fabolous climate with lots of sunshine. Although it can be hot during the day, it is quite cool at night and mosquitoes are never a big problem so we have very few problems with Malaria.
Plenty of rain keeps things green for much of the year. The School has its own borehole and the quality of the water is excellent. Rain water tanks suppliment the supply in some of the dormitories.
ST ANDREW'S TURI
St Andrew's Turi is located few kilometres away from Nakuru town.This is one of the best international schools in Kenya with IGCSE curriculum.
Contacts are as follows:
St Andrew's Preparatory School,
Private Bag 20106
Molo, Kenya
Tel: +254 (0)722 209750 or +254 (0)20 2025709
Current Parents: [email protected]
Admissions: [email protected]
Senior School
St Andrew's Senior School,
Private Bag, 20106
Molo, Kenya
Tel: +254 (0)735 337736 or +254 (0)20 2025708
Current Parents: [email protected]
Admissions: [email protected]