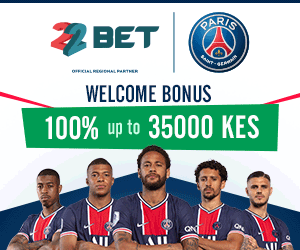 Several International Schools can be traced to Kisumu, a city with thousands of professors. The schools offer IGCSE curriculum and are exclusively for the rich or middle class residents.
Venas News  provides a list of those schools, most of them headquartered in Nairobi
BRAEBURN KISUMU INTERNATIONAL SCHOOL
Braeburn Kisumu International School (BKIS) is a co-educational school in Kisumu, Kenya. We teach children from age 2-16 years, following the National Curriculum of England and Wales. We are a member of the Braeburn Group of International Schools.
Contact
Braeburn Kisumu International School
Aput Lane (off Achieng' Oneko Road), Kisumu
+254 (0) 720 655 200
[email protected]
THE AGA KHAN PRIMARY SCHOOL,KISUMU
The Aga Khan Primary School, Kisumu was established in 1952 and is situated along Otieno Oyoo Street in Kisumu City and neighbours the Aga Khan Hospital and the Jamia Mosque.
Since its establishment, the School has developed into a two-streamed co-educational Primary School (Standard 1 to 8) catering for children of all creeds, nationalities and races, with a capacity for 600 students.
In keeping with the Aga Khan Education Service, Kenya philosophy, the School promotes holistic and child-centered education, preparing students to meet the challenges of a changing environment.
Contacts
Aga Khan Primary School, Kisumu
Otieno Oyoo Street
P.O. Box 177 – 40100
Kisumu
KENYA
Tel: +254 0736 214 774 / 0780 899 902
BLENHEIM HIGH SCHOOL
In 2009 Blenheim High School created a partnership with Kisumu Day High School located in Kisumu, Western Kenya. The link funded by the British Council has enabled the schools to create a joint curriculum project whereby teaching practice is shared across the two schools. The pupils in both schools regularly communicate and learn about each others' cultures, traditions and life styles from the shared resources.
Address
Blenheim High School
Longmead Road
Epsom
Surrey
KT19 9BH
tel: 01372 745333
White Oaks School
The school is a model talent and innovation learning center for pupils aged 3 to 19. It prepares students for the IGCSE exams and nurtures musical, sporting and other talents. White Oaks School offers adopted version of the British National Curriculum (Cambridge) from Key Stage one through to Key Stage four.
Western International School of Kenya (WISK)
The school provides international education to students between 2 and 19 years of age. From kindergarten to year 13, students are taught using student-centred methods. Emphasis is on the development of the whole person. Students in years 10 and 11 are prepared for the International General Certificate of Secondary Education (IGCSE) examination and those in years 12 and 13 are prepared for the Cambridge A level examination.