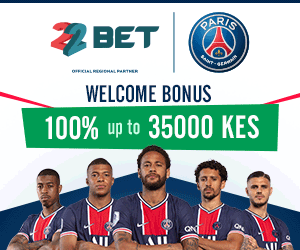 Gatundu South MP Moses Kuria has revealed that thunder will strike opposition leader sooner than Kenyans anticipated. The thick skinned legislature has narrated how Raila started hate speech in 2010 and later escaped punishment.
"In the year 2010, the first case of hate speech and incitement was reported to the National Cohesion and Integration Commission. Someone had said in a live interview on KASS FM that Kalenjins were being enticed with peremende by their enemies, the Kikuyu. The investigation involved NCIC investigators visiting the office of the person who uttered those words. They had a chat with him. The following day the case was dismissed. No summons. No prosecution despite the audio recording being availed by KASS FM. It was the first ever case to be brought to the newly formed NCIC. The person who uttered the words was the then Prime Minister Raila Amolo Odinga. The person who reported him to NCIC was Moses Kuria. Details of the suit can be found in my book 'Telling it as it is'.
The NCIC did nothing in 2010. The NCIC did nothing when Raila asked Maasais in Narok to carry spears and eject IEBC from office. The NCIC will do nothing now that Raila has asked foreigners in Kajiado to go back to their ancestral lands
Now i grudgingly concede that Raila is above the law. With tears I agree that Baba is an institution. Courts are not for Baba. Courts are for ordinary Kenyans like Moses Kuria
Yet all the signs are there that Baba is preparing grounds to ensure we dont hold elections or if we do for him to reject results. Baba wants to set this country on a final inferno. The NCIC is running after flies while Rome is burning. In the Movie 'The Titanic', the band went on playing music even after the rats had already escaped the sinking ship. Thats NCIC for you
Long Live Baba.You are above the law. You are truly an institution. The institution of Armageddon"
Currently, Raila is under investigations from the Director of Public Prosecution and the CID for inciting the Maasai against other communities.ICC has also collected evidence through his speeches.