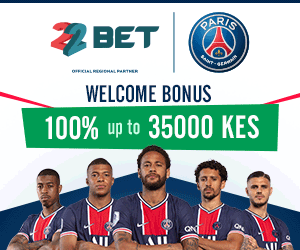 If you need accident and Emergency services from Karen, you will get it though outpatient program.
Established in 1994 the modern, well-equipped Accident & Emergency Unit has grown in its reputation to become one of the leading Accident & Emergency Units in East and Central Africa. The unit boasts of high experience in treatment of industrial accidents, gunshots, disaster management, tropical diseases, poisons, and others.
Managed by an Accident and Emergency Registrar, a team of Doctors, Consultants on call, highly experienced nurses and medical support staff, the unit has a capacity to handle over 250 patients a day. This is further complemented by exceptional skills in Emergency Life Support, Advanced Trauma Life Support, Critical Care Nursing and well equipped Emergency Room and Critical Care Facilities.
A comprehensive disaster plan has been put in place to ensure faster and safe handling of disaster victims and evacuation in case of a disaster in the hospital.
The hospital is ISO Certified, and as such, it has drawn policies and procedures that guide the Medical Personnel at the Emergency Unit to ensure quality and ethical service to all our clients.
Our Customer Service and Patient Care Team is always available to respond to your enquiries, take your feedback for continual improvement and ensure your total comfort while on the hospital premises. Patients and other visitors are encouraged to give feedback because their feedback is the route to improvement.
The following Support facilities are available at the A & E Unit to facilitate fast and efficient service to our patients:-
Express Service Point for Children at A/E
Children(below 12 years) visiting the hospital for outpatient services now have a dedicated express service area. Designed to entertain ,inform and put the kids at ease,the paediatric play area has a variety of safe toys and pictures of popular cartoon programs.
Two doctors are dedicated to serve the children, where their cubicles are adjacent to the play area.
The play area has become instantly popular with children and parents. Some of the children express in a variety of ways their displeasure at having to leave the room.
Ambulance Services
A well equipped ambulance with all medical necessities facilitates fast transfer of patients to the hospital and to other healthcare facilities for more specialized attention. The ambulance also responds to calls from disaster scenes to save lives.
Travel Vaccination
We offer travel vaccines at affordable rates ranging from yellow fever, Typhoid, Hepatitis A to others depending on which country one wishes to travel to.Our nurses are well equipped to advice clients which vaccines they require.
For more information please call 0206903188, 0206903050 or 0206903051