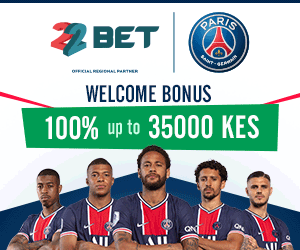 Kinsta is the best WordPress Hosting Company in the world for websites with heavy; Venas News discovered this after being frustrated by several hosting companies.
In this world of web hosting, if you have a popular website you might get frustrated and eventually give up, but when you have an article like this which can guide you, chances of succeeding in blogging are 100 %.
Venas News started in 2015 by an individual who had passion in writing business and career articles. Within a month of launching the website, the owner realized it was growing—it was receiving 1,000 visitors per day. What at the time helped my website grow was our unique articles…we simply didn't concentrate on what other blogs wrote but I had to figure out what people could search online, which helped us come up with viral and quality articles.
After one year, Venas News started receiving 5,000-10,000 visitors per day. This is where I started developing problems with Kenya Web Hosting companies. When I started this blog, I didn't realize it could become popular, I wasn't desperate for traffic. So I decided to host it in Kenya and spent Ksh 3,000 per year.
The first shock came in 2016 January when I received a message, "This website has been suspended". Trying to search my contents online, I couldn't manage to access any of my articles. I decided to contact my hoster to inquire whether I had done anything wrong to prompt this action. A message I sent on Monday was responded to two days later. All this time, my website was down…you can imagine the amount of money I lost and the traffic too. My hoster informed me the problem was caused by the huge traffic my website was receiving; they restored the website and told me to move to a dedicated server.
Two days later, the website was down again. I decided to migrate it to another hosting company in Kenya. This time I thought it was better. My website stayed up for two weeks and started developing the previous issues. I suspected my readers were bored. So I started inquiring which webhosting company could serve be better. I read about Bluehost,Namecheap,Pagely,WPEngine and many other hosting companies.Finally,I decided to move one of my websites to Bluehost and another one to Namecheap.
After two months, both websites started developing problems. I was told to upgrade to VPS Servers, which are more powerful than shared hosting servers. This time I thought I was safe as I did as my advisors from those web hosting companies told me.After a few months, I realized again my websites were going down now and then, especially when receiving traffic spikes. The major problem I had with some of the web hosting companies is the time they took to respond to my queries. Imagine I could inquire about my problem and get a response an hour later…all this time my websites were down.
In January I almost gave up but read a popular article that suggested that Kinsta was the best in terms of handling heavy traffic and loading speed…you can realize Venas News loads extremely fast. This year,2017, I finally settled on Kinsta.One thing that excited me about this company is that they helped me migrate my website without paying a coin.
I have been at Kinsta for some months and I call this company my home.I am now excited and each day I wake up,I thank God because my websites have never gone down..I have also received over 50 inquiries from other bloggers concerning my hoster…I have confidently referred them to Kinsta.
What I have realized is that in blogging, especially when your website receives at least 10,000 daily visitors, you must be ready to spend so as to continue growing. Remember when your site goes offline due to hosting challenges, you lose thousands of customers and revenue as well.
Though I spend over $200 per month on hosting, I am proud my websites are growing,,,there are over 6 websites associated with Venas News.
One thing I like about Kinsta is that they have excellent customer service, everyone in the company is willing and ready to help you. Each moment you start an online chat, you'll wait not more than 5 minutes to receive a response (companies like Bluehost can put you on hold for 2 hours).Another important thing, which helped me grow at Kinsta, is that their Servers scale automatically when your website receives traffic spikes, implying there is no time your website will go down.
If you have a WordPress website receiving more than 10,000 daily visitors, you better host with Kinsta