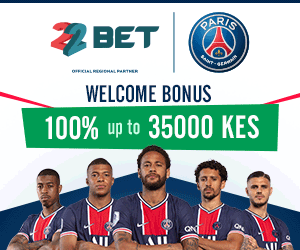 Mombasa Road is a 500 kilometer road that runs from the Nairobi's Central Business District to Mombasa County. It is the major transit route for goods from Mombasa, East Africa's largest port, to other landlocked countries in East and Central Africa.
The volume of transport activities along the highway, coupled with the presence of the Jomo Kenyatta International Airport, has encouraged major residential and commercial developments along Mombasa Road. Areas like Syokimau and Mlolongo which were previously stop over spots for long distance trucks, have now grown into towns and property hot spots. The prices of property along Mombasa Road have skyrocketed in just a short time, and the availability of land has made it even more lucrative.
As the demand for houses grows, so does the supply. There is certainly no shortage of housing along Mombasa Road. In fact, many construction companies are located here, which makes it easier for contractors and construction workers to access materials as they build.
Types of Houses Available
For those looking to make Mombasa Road their home, there are a variety of properties for rent and for sale to choose from. Most houses for sale have a price range of between KSh 8 million to 30 million. Rental houses are anything between KSh 40,000 to 80, 000 . These include mansions for sale, townhouses, bungalows, luxury homes, and standard 1 – 4 bedroom houses.
With the construction of the 4 lane dual carriageway, the transport system in the area has tremendously improved. This has further encouraged more development and eased traffic to and from Mombasa Road and its environs i.e South B and South C. Additionally, numerous street lights have been erected creating a beautiful, secure ambiance for both the pedestrians and motorists. There are two police stations along the highway, namely Embakasi Police station and Way Bridge Police station, which afford security to the neighborhood.
With all these favorable elements present, now is the perfect time to buy or rent a house along Mombasa road. The promise of profit, growth, voluminous business and industrial activities, and proximity to various social amenities, proves that you need to make this highway area your next home address.