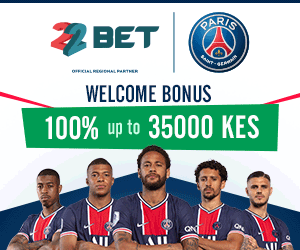 Lavington is a high class suburban area within Nairobi, located seven kilometers west of the Central Business District. Apartments in the area are of the highest quality within secure gated communities.
Lavington is centrally located, allowing easy access to nearby areas such as Westlands and Kilimani. This makes renting or buying apartments here an advantage. The presence of natural greenery provides a tranquil atmosphere for those looking to live hidden away in a quiet area. Many parks, sport clubs, and schools such as Saint Mary's, St. Austins Academy and Braeside School are scattered across Lavington, boosting the property investment potential. Other notable properties in the neighbourhood are the Chilean Embassy and the Republic of Hungary Embassy. Luxury, comfort and privacy are a few of the features that Lavington has to offer.
Lavington Apartments
High rise apartments are on the increase in the area. With developers building residential towers within Nairobi, the metropolis now ranks as one of the world's top cities. As more and more players join in, competition in the real estate market has tightened, resulting in developers needing to create unique designs in order to win customers.
The workmanship of apartments within Lavington Estate are of very high standards. The flats are designed to provide convenient and comfortable living in close proximity to the Nairobi Central Business District. Surrounded by various amenities, such as the Lavington Green, Nakumatt Lavington and others in Westlands.
The apartments offer various features; fitted kitchen with a washing area, a balcony, sitting area covered by ceramic tiles and wooden tiles for the remaining house, master ensuite bedrooms, all bedrooms include fitted closets, parking within the compound, and green areas surrounding the compound.
Apartments for rent in Lavington, Nairobi are also available as fully furnished apartments. These homes include all the necessities for daily living, such as a bed, sofa, table and chairs, TV and WIFI. These flats  are mainly popular among expats, traveling executives, or those searching for temporary accommodation.
For investors, Lavington apartments for sale generate high returns and stronger capital growth in the long term. The increased population has widened the demand and supply gap with the cost of developing these apartment blocks remaining at a constant. This makes high-rise buildings a sustainable venture to feed the increasing demand.