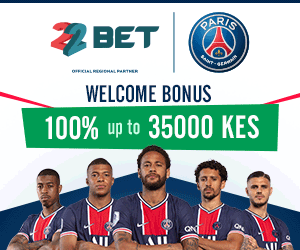 Kenyatta National Hospital visiting hours and contacts are as indicated below
Visiting Hours
Mon – Sun
12:30pm – 2:00pm
Mon – Fri
4:30 – 6:00pm
Sat – Sun
4:30 – 5:30pm
CALL CENTER MAIN LINES
0709 854000
0730 643000
0722 829500/1
020 4243000
020 7244000
020 2726300 -11
KNH Research and Programs Dept:
020 2115953
Labour ward : 020 2711515
Referral: 0719 510510 this number is for use by hospitals referring patients ONLY
Fax: + 254 20 2725 272
E-mail: [email protected]
Website: www.knh.or.ke"
P. O. Box 20723 – 00202
KNH has turned 116 years and it had its Centenary Celebration in 2001. The Hospital was built to fulfill the role of being a National Referral and Teaching Hospital, as well as to provide medical research environment.
Established in 1901 with a bed capacity of 40, KNH became a State Corporation in 1987 with a Board of Management and is at the apex of the referral system in the Health Sector in Kenya. It covers an area of 45.7 hectares and within the KNH complex are College of Health Sciences (University of Nairobi); the Kenya Medical Training College; Kenya Medical Research Institute and National Laboratory Service (Ministry of Health).
KNH has 50 wards, 22out-patient clinics, 24 theaters (16 specialized) and Accident & Emergency Department. Out of the total bed capacity of 1800, 209 beds are for the Private Wing.
Kenyatta National Hospital in Nairobi is the oldest hospital in Kenya. Founded in 1901 with a bed capacity of 40 as the Native Civil hospital, it was renamed the King George VI in 1952. At that time the settler community were served by the nearby European Hospital (now Nairobi Hospital). It was renamed Kenyatta National Hospital — after Jomo Kenyatta — following independence from the British. It is currently the largest referral and teaching hospital in the country.
Kenyatta National Hospital has a capacity of 1800 beds and has over 6000 staff members. It covers an area of 45.7 hectares. The University of Nairobi Medical School, and several government agencies are located on the campus.