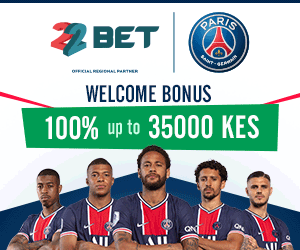 Most Kenyan believe that saving money in banks would  earn you more interest than when you save in an Insurance Company, but the truth is, insurance companies can assure you better interest rates on your savings than banks. I would take you through what is needed for you to benefit from insurance products.
We understand, banks promise you heaven when it comes to your savings, and they would convince you to open a fixed deposit account. After saving Ksh 100, 000,you will find your account credited with Ksh83.If you take the same amount to an insurance company, where you save in a money market account, at the end of the month, after 15 % tax, you will earn interest amounting to in excess of Ksh1,000 every month.
For money market savings, CIC, Old Mutual and Madison have the best interest rates, but through experience, CIC and Old Mutual are the most stable insurance companies. For fixed deposit account, the highest interest on your savings will be achieved at CBA, Standard Chartered Bank and Stanbic Bank.
In banks, other than fixed deposit account, you will be offered an option of saving in savings account and business account .If you try to save in any of these accounts, you might earn interest ranging from negative % to 1% of your savings. These are not the right accounts to save your money and expect to earn reasonable interest rates.
One thing insurance companies have done to attract customers is that they have several saving options: besides saving in Unit Trusts, you can save for your retirement, education and medical cover. All these policies are important for your well-being. By the way, there is a myth in Kenya, which is popular, that insurance companies ni wakora.I would like to clear the air. Since the Insurance Regulatory Authority was incorporated, the issue of insurance companies conning their clients ended, they are now doing genuine business. From this fact, it's now ideal to have pension plan, medical cover and education policy.
Education policy, which is meant to cater for your children's school fees should be a must have for Kenyan parents. This policy is very important because once it matures, say after 7 years, you will forget about paying school fees—insurance company will full cover school fees expenses and charges.
Another important policy, which the government should put as mandatory, is medical cover.I see many cancer patients who don't have medical cover getting desperate when they can't afford medical bills. If they had a medical cover from Jubilee insurance, Resolution, UAP or Old Mutual insurance companies, it could be easier to settle the bills.NHIF,which is provided by the government, doesn't not cater for all your medical bills, which is why a medical cover from an insurance company is important.
What I have realized over years is that banks are interested in making profits while insurance companies are interested in sharing profits with you.so if you put your money in an insurance copany,chances of getting value for your money are almost 100 %.