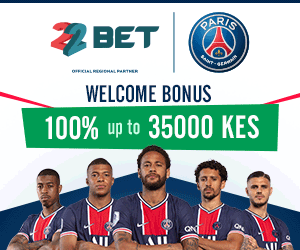 Have you ever noticed, married people in Kenya neither hold hands nor kiss in public, why?
It's surprising, Kenya is one of the few countries in the world where married people don't hold hands in public.It's also a country where most couples would rather divorce than kiss in public.
Elizabeth, who is married to a Kisii, says her husband has never dared kiss her in public.
"Since Ogari married me 12 years ago, he has never held my hand in public. Whenever I tell him to even kiss me, he says,"omonginoyo orwarete omotu".I end up being frustrated.
Sometime back we went to a party in Kisii town, where each man was told to come with his wife.Ogari told me to shower properly and wear my best dress. I was excited that day as I knew finally my man was proud of me.
When we reached Kisii town Sonic Hotel, we found everyone was seated. Shortly dancing and eating started. Everyone in the room started dancing and swinging with their partners.Ogari sat quietly in a corner, gazing at a couple which was dancing. When I told him to stand so that we can dance as the rest, he told me "omokungu oyo umeharibika".I sat next to him, drinking cocacola while bored.Ogari that evening almost beat me for being civilized.
The last time Ogari kissed me was when he got tea bonus of Ksh 210,000 and a loan of Ksh 1.5 million from Mwalimu SACCO, he was excited until I saw his molars".
Agnes is also a married Kenyan woman who confessed to us that her man has neither kissed not held her hand in public.
"We live in Thika with my husband. Imagine this man was romantic when we were dating, until we got married, when he started behaving as if I am nothing. The only time he kissed me in public was during a wedding when the pastor said, "you can now hold each other tight and kiss".
What surprises me,when I try to hold his hand along the streets of Thika,he hurriedly pushes me away and says,"Mwathaaani,kwani wewe ni msichana?!!!",I end up being embarrassed.Sometimes  I ask him why he doesn't show me love in public,and he says,"si nimekununulia ploti,watoto nimelipia school fees,na nywele umetengeneza,nyama unakula,nini tena unataka".The last time he said "I love you" was when I loaned him Ksh 50,000 from our chama.
Agnes and Elizabeth are among many married women in Kenya who are facing this kind of rejection. These women would want to be loved in public but their men are not willing to give them the desired treatment.
One of the reasons why men don't kiss their wives in public is because the strong emotional attachment is over. After marrying her and shared the bed for many years, the emotional attachment between the woman and her husband is exhausted, what remains is to raise the children.
During marriage, the husband and wife live like brother and sister, so things like kissing and holding hands do not make sense to men.