Betway is one of the leading sports betting companies in Kenya.Frequently asked questions include who owns Betway Kenya.Well,the company originated from the UK,then spread to Malta, Italy, Denmark, Spain, Belgium, Germany ,Ireland and finally Kenya. It's not owned by a single investor, but a group of entrepreneurs who own other popular brands like Sportsbook, Betway Casino, Betway Vegas, Betway Bingo and Betway Poker
Top management of the company include:
Richard Akitt
CEO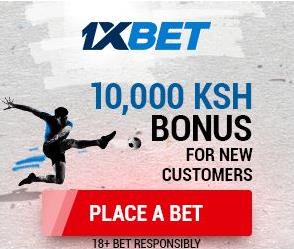 Richard likes to be busy.
Wasting time is a gross injustice, he says. So with that philosophy he's driven himself to fill his days to the brim.
During his youth in South Africa, he filled his time with sports and learning. In 1984 he became a chartered accountant. He's devoted his hours to business ever since.
It was in 1992, while living on the Isle of Man, that he thinks his life changed track. He co-founded WebTech Software, nurtured it into a successful business, and sold it in 2000.
That meant he was free to focus on the things he enjoyed most. But the thrill of the game never left him, and he still felt the urge to make every second count. To fill his life with challenges.
So he got into egaming. Until eventually, in 2012, he became our CEO.
And he's helped us grow at a substantial rate ever since, while still finding time to be with his wife and two daughters back on the Isle of Man.
Bob Dutnall
Director, Betway Guernsey Branch
After originally qualifying as an accountant, Bob held senior financial and general management roles with Invensys, GEI and Unigate, leaders in the industrial and consumer sectors. Of particular note was his management of the successful restructuring and sale of UK's oldest specialty steel maker, Sanderson Kayser Limited in 1996. In 2002 he co-managed the buyout of CompAir, a global engineering business, from its FTSE100 parent Invensys, with backing from leading venture capital specialist, Alchemy. Bob joined Betway in 2012 from the leading on-line sports betting company Sportingbet, where, for 5 years, he was the managing director of its European business.
Jacques Visser
Director
Jacques reckons life is all about people.
It's why he became a radio presenter on his home island of Curacao and dedicated 39 years of his life to improving its tourism. The more people who visited, the more he could chat to.
So he set up a radio station, a movie theatre, and a few other businesses. Eventually, his natural pizzazz with people led him to help a company look after their VIPs at events and the like. He sold his radio station, and moved to Malta.
Now, he's our VIP and HR guru. Who better to help us keep people happy, find us the most talented experts and entertain our VIPs? His big goal, he says, is to make Betway the best employer in the world. He's doing a cracking job.
Anthony Werkman
Director of Marketing & Operations
Anthony has worked in the online gambling industry since 2000. Through various roles including Director of a Digital Marketing Agency and General Manager of Analytics at Forwardslash he has managed large teams of Regional Acquisition managers and BIS analysts. Born and educated in South Africa (economics undergrad and planning post grad) he has lived in the UK since 2006 and moved to Guernsey to work for Betway in 2013.
Lord St John of Bletso
Advisor to Board of Directors
Lord St John of Bletso started his role as Advisor to the Board of Directors in February 2015. He has been an Independent Member of the House of Lords since 1978.
He has worked for over 15 years in the City in London, starting his career as an oil analyst and then equity sales and investor relations with Smith New Court and then Merrill Lynch focussed on Sub Saharan Africa and the Far East.
He has served as a director on many listed and unlisted companies ranging from oil, telecommunications, IT, renewable energy, financial services, manufacturing and marketing services.
His expertise is in corporate governance, legal due diligence, financial restructuring and corporate finance.
He was appointed Extra Lord in Waiting to Her Majesty The Queen in 1998 and he is currently a Member of the House of Lords Communications Select Committee and served on the Information and PICT Committee as well as the European Union Select Committee on Trade Finance and Foreign Affairs.
He is currently Chairman and Trustee of 9 charities.