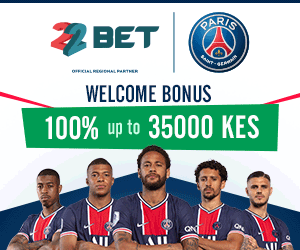 BACHELOR OF SCIENCE IN COMMUNITY HEALTH
Applications are invited from qualified candidates for a Bachelor of Science in Community Health Programme offered by Kenya Methodist University (KeMU) in collaboration with Amref Health Africa.  The programme will be offered at Amref International Training Centre, Nairobi.
The course is designed to offer relevant, practical skills and competencies that enable graduates to plan and manage health and development programmes.  Students will be exposed to a wealth of practical experience drawn from hundreds of programmes run by Amref Health Africa in Africa.
Intake
Intakes are in January, May and September of every year.
Basic Admission Requirements
For admission into the Bachelor of Science in Community Health programme, a candidate must satisfy any of the following minimum requirements:
Either
Be a holder of Diploma in a health-related discipline recognized by the Kenya Methodist University
Or
Be a holder of any other health-related Diploma or equivalent qualifications recognized by the University AND two years working experience in the health sector.
Or
Be a holder of KCSE certificate with a mean grade of C+ and above or its equivalent and the following grades in cluster subjects below:
English/Kiswahili – C+
Mathematics – C+
Any one Science or Humanities Subject – C+
Duration
The programme is designed to take four years.  However, due to trimester system, the programme will take a shorter duration of at least 3 (three) years for full time students and 12 (Twelve) trimesters for part-time students.
Credit Transfer
Credit transfer will only be considered where applicable.
Mode of Study
Evening Programme, 5.00 p.m. – 9.00 p.m. Monday to Friday and Full Time Programme 8.30 a.m. – 4.30 p.m. Monday to Friday
Application Procedure
Application for this course is on official forms, which may be obtained from the Registrar, Kenya Methodist University (KeMU) campus or the Director, Directorate of Capacity Building, Amref Health Africa or downloaded from the University or Amref Health Africa website given below.  All forms are obtained upon payment of a non-refundable fee of KShs. 1,000 for Kenyans and US$20 for foreigners directly.
Certified copies of Secondary Education Certificate, Diploma Certificate and Transcripts should also be attached to the duly completed application forms and returned to:
The Academic Registrar
Kenya Methodist University
P.O. Box 267, 60200 MERU, KENYA
Tel:+254(64) 31229/31171/0724256162
Fax: 064-30162
Email: [email protected]
Website: www.kemu.ac.ke
OR
The Director
Directorate of Capacity Building
Amref Health Africa
P.O. Box 27691,00506, NAIROBI, KENYA
Tel: +254 (20) 699 300
Fax: +254 (20) 609 518
Email: [email protected]