Nairobi Women's Hospital, one of the few hospitals in Kenya that offer nursing courses, is renowned for it's excellent health and treatment services. The hospital has three diploma courses that they offer annually in the medical training college located at the hospital premises.
The hospital also offers short health related courses.
Details of the course list and admission requirements are as follows:
COURSE TITLE
COURSE DURATION
CALENDER PERIOD 
Diploma courses:
Diploma in Kenya Registered Community Health Nursing (KRCHN).
3.5 years
March & Sept Intake
Diploma in Community Health and HIV
2 .5 years
March Intake
Diploma in Social work and Community Development
2.5 years
June Intake
Certificate Courses:
Certificate in Community Health
Certificate in Nutrition
Certificate in counseling psychology
Short Courses
Basic Life Support
First Aid
Advanced Cardiac Life Support
Sexual Assault Forensic Examination(SAFE)
Toto Baby Care
TOTO BABY CARE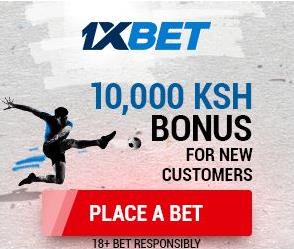 What is Toto Baby Care-
TOTO is derived from the root Swahili word meaning 'child'.
It is total commitment to a child's health by reducing the morbidity (state of being diseased) and mortality (death) rates among infants and children. Some of the topics to be covered include Basic First Aid, infant/breast feeding, neo- natal bathing, cord cleaning, infection control and abnormal signs and symptoms.
How do we intend to achieve this-
By training baby care givers
Who are baby care givers-
Mothers
Fathers
Prospective mothers
Kindergarten teachers
Child minders/ House-helps
The course is tailor made to fit each category of participants
COURSE
The course is every 2nd Saturday of the month at Hurlingham and Ongata Rongai branches and every 3rd Saturday of the month at Adams Arcade from 9.00a.m – 5.00p.m
Fee. 3,000/–
How does this course benefit you-
For the working mother there is a peace that comes from knowing that ones children are well taken care of.
Parents who can provide full-time care themselves need help in childcare.