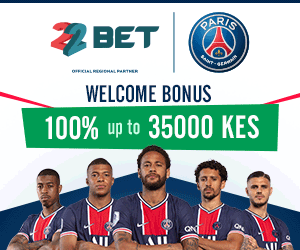 Several people who have been eating at Weston Hotel have been admitted at various hospitals in Nairobi over Cholera outbreak.
The visitors have been attending a science conference at the DP Ruto owned hotel and eating at the facility. Few days after eating the finger licking meals at the 4 star hotel, they started developing stomach problems. Many were rushed to Kenyatta National Hospital.
So far 10 have tested positive and have been hospitalised. Nairobi County Health CEC has said the number could rise.
The conference was attended by 400 people.
The disease is most common in places with poor sanitation, crowding, war, and famine
Cholera Causes
Vibrio cholerae, the bacterium that causes cholera, is usually found in food or water contaminated by feces from a person with the infection. Common sources include:
Municipal water supplies
Ice made from municipal water
Foods and drinks sold by street vendors
Vegetables grown with water containing human wastes
Raw or undercooked fish and seafood caught in waters polluted with sewage
Cholera Symptoms
Symptoms of cholera can begin as soon as a few hours or as long as five days after infection. Often, symptoms are mild. But sometimes they are very serious. About one in 20 people infected have severe watery diarrhea accompanied by vomiting, which can quickly lead to dehydration. Although many infected people may have minimal or no symptoms, they can still contribute to spread of the infection.
Signs and symptoms of dehydration include:
Rapid heart rate
Loss of skin elasticity (the ability to return to original position quickly if pinched)
Dry mucous membranes, including the inside of the mouth, throat, nose, and eyelids
Low blood pressure
Thirst
Muscle cramps