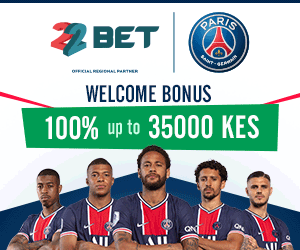 I managed to increase my AdSense earnings by 300 % in 1 year.
AdSense is one way of monetizing my website, and I have used this for several years. Over time, I have managed to increase my earnings by 300 %, and this is what I did.
In 2015, I applied for AdSense account and was accepted to the platform. Since I was new, I didn't know how to optimize my site content for maximum earnings, I was earning peanuts. Every month, when payments were sent to my account, I would curse.
Few months elapsed and my income was uniform over despite my website getting traffic of up to 10,000 per day. Having realized that my competitors were making more than I did, I embarked on a journey to increase my earnings.
The first thing I did was to migrate my site from one Content Management System, Joomla to a SEO friendly CMS.I finally landed on WordPress.
After I joined WordPress,I initially used a free template, which I was not comfortable with because they had few options for advertisements.
I was forced to search for a good WordPress template, and finally landed on Newspaper Theme, which is the best for SEO and one of the highest ranked WordPress themes in the world. This template cost me $59…but later did magic for me.By the way, over 50,000 websites worldwide are using Newspaper theme.
Immediately I replaced my free theme with Newspaper Theme, daily page views rose from 10,000 to 15,000 in a span of 2 days. My earnings increased by 100 %.
While using the Newspaper Theme,I realized it was the best but earnings became stagnant. My RPM too was averaging 1.1(by the way I use RPM to measure my performance).I resolved to change my website design, which again worked magic. My RPM for the following day increased to 1.35 and remained there for a while.
My traffic improved significantly as my website became viral. From a website averaging 10,000 daily visitors, I was now experiencing 15,000-25,000 daily visitors.
One problem I got with this traffic increase was hosting plans. I was initially hosting with a Kenyan company, which was excessively limiting. I decided to change to Bluehost(by the way the best hosting companies are Namecheap,Godaddy,Bluehost,WP Engine,Google,Amazon and Kinsta).I hosted for a while at Bluehost before I finally landed at Kinsta,when my websites were attacked by malware.
At Kinsta, my website has grown tremendously to become among the leading blogs in the world(forget about Alexa Ranking because soon you will notice I am among top 50,000 websites in the world).Currently Venas News receives over 40,000 daily visitors with at least 15,000 daily unique views.—-all traffic from search engines, I don't have social media pages .
After doing all I have stated above, I realized I was not earning enough. But I identified the reason, content.
At first I used to write content that was already appearing on other site. Since this idea is not welcome by Google, they punished me by sending low paying adverts to my site. I decided to write unique content. If you are keen, you'd realize that most of the content on Venas News is unique, it's hard to find it on another site, unless the site copied from my website. Immediately I did this, Google started sending high quality adverts. And within no time, my website's earnings increased by 200 %.
The last and most important thing I did was to Page Level Adverts, Custom Channels and Matched content. I can assure you after implementing this, my website earnings increased to 250 %.
The last thing I did, which I am doing up to now is, ensuring I write content that attracts high paying adverts. I selected content related to real estate, wealth, mortgage, pension, health, law and web hosting. These are the best paying niches.
Now, with all that I have described above, I am able to earn 300 % of what I earned when I signed up for AdSense.
Before I conclude, I would like to give some advice:
Google does not like websites with too many adverts. If they realize that you have too many adverts from other companies, they start sending low paying adverts to your site.
The second and most important thing is to have a unique content. It's better you write a single unique story per day than copy articles from other sites. This way, you can attract high paying adverts and consequently increase your ranking.
You must understand high paying niches, don't concentrate on entertainment stories, they don't pay.
You should host your websites in USA,UK or Germany, where powerful servers are located.
If you don't have passion in blogging, don't waste your time..because you will be bored.