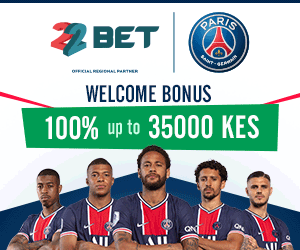 Lavington is one of the estates in Nairobi which is 98 % occupied by the rich, who mostly are top businessmen and politicians.
Lavington is a high-end residential area located between Hurlingham and Westlands. This leafy surburb is one of few near the Central Business District (CBD) that have managed to maintain its greenery and quiet, affluent nature. The houses here are mostly found within gated residential estates, surrounded by mature and stunning gardens which offer ample secure space for children to play or homeowners to entertain.
The Lavington area provides a serene atmosphere for those seeking to live tucked away in a peaceful place . However, this does not mean that there aren't any activities going on here. In fact, there are many clubs, schools and parks spread out across the neighborhood, increasing the potential for property investment.
Houses in Lavington
There are various types of Lavington houses for sale, and they are categorised into high and middle end housing. The high end houses are the newly constructed double storey townhouses and mansions that come with swimming pools, guest houses, and huge well manicured compounds. These usually cost a pretty penny. The average costing house consists of 2 -4 bedroom bungalows and maisonettes.
The town houses for sale in Lavington are designed on an acre or more of land with a patio entrance to a well-lit lounge. They are also constructed with modern fixtures, functional fireplace, and contemporary designed kitchens with well-fitted furnishings and granite countertops. En-suite bedrooms with walk-in wardrobes, and a balcony that offers a panoramic view of the landscape.
Security is essential when a tenant is living in a house for rent in Lavington. This has been taken into consideration, evidenced by the fortified doors, windows and gates. Some of these homes also have already installed CCTV and alarm systems to help make residents safe and comfortable at home. There is also proper lighting installed around the property. Proper lighting allows tenants or homeowners to see who is coming in or going out. Both interior and exterior lighting is important to make sure the property is secure.
Alarm systems also help prevent thieves from entering. These systems need to be maintained and audible to alert the security company and also the neighbors. Installing a closed circuit television (CCTV) cameras will act as a deterrent. These cameras will be able to monitor activities within the the house and help capture intruders.