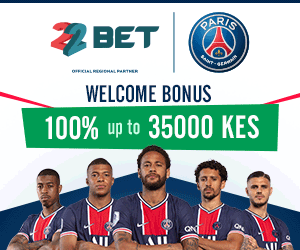 The Jubilee government has 8 key areas they are planning to accomplish in their manifesto. The manifesto will be launched today June 26, 2017.
A list of key points includes:
Transformational leadership
Jubilee government will ensure public service provides quality service and is accountable to the people.
The Huduma Center is a plus for the government; it's one of the greatest achievements of this government.
A safe Kenya
Jubilee government will expand, equip and modernize our security agencies to ensure every Kenyan is guaranteed of their safety and that of their loved ones and their properties
Empowering our youth
Jubilee government will equip youths with the necessary skills, capital and opportunities to create wealth for themselves through securing local and foreign investment in new factories and giving tax breaks, grants and loans to set up businesses
Even with this manifesto, it'll be hard for Jubilee to empower the youths, given their performance over the last four years. Youths were neglected, especially graduates…majority are jobless and desperate.
Jubilee is planning to provide paid internship to fresh graduates for at most 18 months, but what will happen after the completion of internaships.Kenyans need jobs, not internships.
A food secure Kenya
Jubilee government will ensure that our agricultural sector can produce food in excess of the needs of our country by encouraging mechanization, irrigation, reviving cooperatives and farmers unions and subsidy for inputs. in addition they will encourage value addition in the production chain and develop suitable marketing support mechanisms for our farmers.
Currently, Unga is not in supermarkets, food is scarce and the government, through the Ministry of Agriculture is blaming Kenyans for eating too much. The government sank billions into the Galana Irrigation Project, which yielded little.
Expansion of programmes to boost agricultural production – as well as increase arable acreage through irrigation.Completion of projects to secure adequate water resources for domestic and agricultural use.
Social Justice
Jubilee government will ensure that the rights of all Kenyans are preserved through good governance, democracy, and respect for the rule of law and social protection and welfare for the disadvantaged.
A healthy Kenya
Jubilee government will make sure every Kenyan has access to well-equipped health facilities and well trained and motivated health care workers, in addition to developing systems to support health care and sanitation.
Continued & comprehensive support for maternity & maternal health.Roll out of free medical cover for citizens above 70 years
Water and Electricity for all
Jubilee government will ensure that Kenyan has access to clean water and sustainable electricity supply by developing necessary policies to encourage investment in infrastructure for water and electricity provision.
Infrastructure development
The government is expected to extend the SGR from Naivasha to Kisumu over the next two years. It's also planning to construct several roads, including the expansion of Mombasa Road and Nairobi-Nakuru Highway.
9. Education
Launch of free secondary education programme from January 2018.Continued focus on higher education, especially TVETs & Universities.
10. Housing
A plan to address urban housing issues, both in terms of quantity & quality – affordable, safe housing