Majority of bloggers in Kenya have failed miserably while trying to make money online.
Over the last 10 years, more than 10,000 blogs have emerged in our country, with the administrators trying everything to make their blogs noticed. I have monitored a number of blogs; interestingly, few blogs have original content.
If you compare Kenyan bloggers and bloggers from countries like USA,UK and Canada, you'll notice that we have a long way to go. How on earth can someone call himself a blogger when every content on his blog is copied from popular blogs?!!!
A blogger is someone who is motivated by passion and drive to provide information, entertain, educate, and inspire, but when you join blogging industry simply to make money, you aren't a blogger but a lazy Kenyan who thinks there is a gold mine in this field.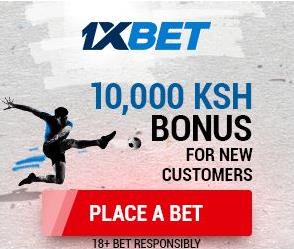 Readers get bored when they visit your site only to discover that all the content appearing there is pulled from other sites. A ruthless reader won't visit your site again.
The only websites that provide unique content include Nation, Standard Media, Ghafla, Cyprian Nyakundi,Kahawatungu,Daily Post, Kenya Today, Soft Kenya, Kenyaplex,Business Daily,Venas News, and of course Business Today. This is where other micro bloggers read news and edit to pretend they are the brains behind the stories.
The reason why many Kenyans are turning to blogging is due to lack of employment. Many Kenyans have heard, from individuals with zero knowledge of blogging, that blogging pays. Since these Kenyans are desperate, they create blogs and start posting copied stories .After months of toiling, they realize there is nothing forthcoming.Thy finally give up and start tarmacking.
Let me tell you one thing, blogging can be quite ungrateful: you will toil a whole month and end up making Ksh 4,000 while someone enjoys blogging works for fun and makes Ksh500,000 a month-tax free. The difference here is that with passion and original content, your blog will be viral and eventually making money becomes easy. But if your work is to check what others have written so you can write on your blog, you will get a rude shock.
From statistics, more than three quarter of bloggers who joined this industry have surrendered…they couldn't sustain their blogs. Since they were newbies, things like malware, website hosting charges and blogging dynamics were not factored in their plan. Those who join blogging to make money found it hard to sink cash into hosting and ensuring security of their blogs is assured. When they advised to spend Ksh10, 000 per month on hosting, they simply say, "hell NO", off they go. This is why the internet is dominated by few blogs, of course those with original content.
Recently, the government, through the Ministry of Information Technology, trained Kenyans on how to become bloggers. They never told them the challenges those Kenyans will face. Now I have seen several graduates have started blogging(it requires one less than Ksh 10,000 to start blogging).These  graduates will drop this activity in less than 3 months(I know why) and leave us in peace. I believe two to three guys will be able continue blogging.