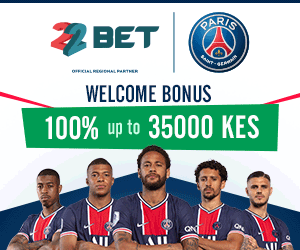 Cooperative Bank of Kenya offers provident fund scheme for employees and employers who would want to contribute for their retirement.
This scheme is very important because,Co-op Trust will manage all contributions for you and ensure you have zero issues  in regards to the contributions.
What is Umbrella Provident Fund?
Co-opTrust Investment Services Limited (CoopTrust) has made it easy for all those in active working life to prepare a comfortable retirement by way of a provident fund named Umbrella. In particular, employers and employees of companies that find it difficult to run their own pension schemes will find Umbrella very useful.
Umbrella is a super-scheme where all small to medium-sized pension schemes that cannot be established on a stand-alone basis because of costs, come together under a single corporate scheme and share costs of its management.
Umbrella has been designed to include a single Corporate Trustee, a single Manager, a single Custodian, a single Auditor and a single Administrator. As a result of this, the scheme is managed on a cost-sharing basis for all services provided.
This minimizes the amount each scheme is required to pay, which therefore enhances their returns.
Quite a true umbrella that provides more cover to more people and a lower cost!
Who is eligible for Umbrella?
Everyone! In particular, if you are:
An Employer with a minimum of 1 employee;
Self-employed Professional such as a Doctor, Lawyer, Architect, etc;
Self-employed or informal business person;
Individual whose employer has no formal retirement benefits schemes;
Kenyans living abroad.
How does it work?
CoopTrust Umbrella Provident Fund is established under an irrevocable trust and is governed by a Board of Trustees. Umbrella will be run as per the various rules and regulations of the Retirement Benefits Authority (RBA).
Each scheme or individual who joins Umbrella does not lose their identity; rather they are recognized as they are required to execute a deed of adherence, making the applicant a constituent part of the scheme.
Umbrella is registered by the Retirement Benefits Authority and the Kenya Revenue Authority
What are the Benefits of joining Umbrella?
Reduced costs to the respective scheme as all services are co-shared in the pool on a pro rata basis.
Improved returns to the scheme, given that the funds are pooled hence enjoy the economies of scale.
Ability to put in place a form of long-term savings.
Contributors to the scheme will enjoy a tax relief on their contributions;
Reduced burden on the trustees as the scheme will be managed by a corporate trustee.
Employee and Employer contributions towards the scheme are tax deductible, subject to the applicable limits.
The investment income under the Horizon is exempt from withholding tax in full. Funds therefore grow faster.
For Employers, enrolling for a scheme such as Umbrella has the following advantages:
It assists in retention of good staff.
It provides a good reward to the staff thus motivating them.
It's a tax efficient means of remuneration employees as its tax deductible to the employer.
The employer is able to recruit well qualified staff in the highly completive labour market.
For Employees, a scheme such as Umbrella has the following advantages:
It's the best available retirement planning tool (a good tool for alleviation of Old Age Poverty)
Its give employees a sense of discipline and saving.
It provides a pension and/or lump-sum at retirement.
It provides benefits on death to Dependants.
It has the following tax advantages:
All investment incomes are not taxed.
When employees retire or leave employment, they are paid a lump-sum which is tax-free up to certain limits.
Contributions to the fund is tax-deductible.
How do I join Umbrella?
Easy!
Send a request letter to CoopTrust to join Umbrella.
Complete a deed of a document on special conditions.
Submit a Passport-Size Photograph and a copy of ID for those joining the Personal Pension Scheme
Complete a Nomination of Beneficiary Form