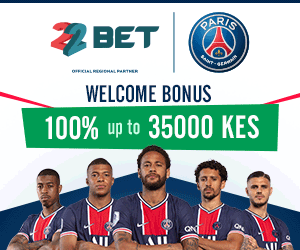 If you have been admitted to the University of Nairobi, KU, Strathmore, USIU or any other university in Nairobi, renting an apartment is necessary due to limited space in university hostels. But as you are forced to rent outside the school, you need to understand the following:
Security
The first thing to consider is security. As a student, once you rent a house outside the school compound, the school management would not provide security for you, it's upon you to look for a house in a secure estate.
Price
The money students spend either come from HELB loan or from parents. Since they are limited, looking for a cheaper house is a must. The average price of a single room a university student can afford goes for Ksh 3,000.
Proximity to your college/university
You have to rent a house which is near your school to save time and transport.
Having considered those factors, here are the best estates to live in Nairobi when you are as student.
KU,USIU,KCA,NIBS,Kenya School of Monetary Studies
These colleges/universities are along Thika Road. The best estates to live when schooling in any of the colleges include Kahawa Sukari, Githurai, Kasarani, Roysambu,,Ruiru
Strathmore University, Riara University,AMREF,Wilson Airport colleges
If you are schooling here, it's almost impossible to get a house to rent in South South B,Nairobi West,Madaraka and Langata,because they are expensive.Kibera is not the best place to live because of insecurity.
The best place to look for a house include along Jogoo Road, Embakasi, Imara Daima, Otiende and Rongai.
JKUAT,MKU
JKUAT and MKU are located in Juja and Thika respectively. If you are schooling in MKU,the best place to live is any estate within Thika town. If you have been admitted to JKUAT,you can live in Ruiru or Juja.
Daystar University
If you have been admitted to Daystar University, you can look for a house in Athi River, Kitengela or Mlolongo.
University of Nairobi
University of Nairobi is located at the heart of Nairobi. If you have missed a house within the school compound, you can rent one in Kangemi, Uthiru,kikuyu or estates along Thika Road. If you make a mistake of living along Mombasa road, chances are that you will miss most of the morning classes because of traffic jam.
CUEA,Multimedia,Marist,Cooperative College of Kenya
If you are admitted to any of these universities, the best places to look for a house include Rongai and Ngong
Kenya institute of Mass Communication, Technical University of Kenya
Kenya Institute of Mass Communication is located in South B while TUK is located along Haile Selassie Avenue.If you have been admitted to KIMC,you can opt to live in any estate located along Mombasa Road,you can also live anywhere near City Stadium.
Those in TUK should look for houses along Jogoo Road,Donholm and Umoja.They can also live in Railway Houses located near their school.