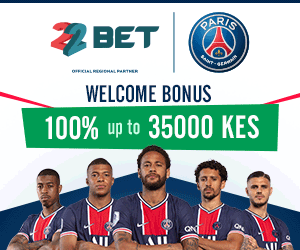 When you compare Jubilee and NASA manifesto,which one do you find appealing to you?here is the answer.
NASA MANIFESTO IN SUMMARY
Infrastructure- Dual road from Mombasa- Nairobi- Nakuru- Kericho Junction( To Kisumu-Busia-Malaba)- to Eldoret.
Free Primary and Secondary Education ( From September, immediately after swearing in)
Electric Train (We will improve SGR to electric train from Mombasa- Nairobi- Naivasha- Eldoret- Kisumu- Kakamega- all to Malaba reconnecting Uganda, Tz, Rwanda, Ethiopia to ease trade)
Boost Farming. (Our farmers will receive support, good rates for their products and continued flow of production like it's done in Egypt)
Uniting Kenyans. (Kenya will belong to all and for all, our government will run on an open interaction basis including all Kenyans without regional imbalances)
Historical Injustices. ( We will solve with peace and reach consensus with families who have faced problems with their lands, IDPs and livestock to make Kenyans proud of their country)
Increased exportation. (Kenyans are known for farming and creativity. We will create an enabling environment for exports of MIRAA, Tea, Coffee, Flowers, cereals, technology to expand our per capita)
Job Creation. (To achieve this, we will promote empowerment in various sectors, promote investors in our country, promote private companies, promote local production (Unlike today, we kill our entrepreneurs while importing even labour from China) promote counties forming various economic blocks)
Security. (To achieve, we have to ensure peace and security across the borders, we will devolve security to ensure each county is well equipped and vast in protecting her citizens, we will retain chiefs and DOs equipping them accordingly to report any security alarming issue, our forces while also receive advanced weapons and machinery needed for security)
Devolution. (We will ensure more resources are channeled to the county government to promote growth and development, in years to come, we want to see Nakuru become our New Jersey, Kisumu- New York, Meru- California, Machakos- Florida, Muranga- Hawaii, Nyeri- Texas, Busia- Pennsylvania, Kakamega- Alaska, Migori- Alabama, Homa Bay- Michigan, Kisii- Ohio, Bomet- Georgia, Eldoret- Virginia and etc that is why we fought for devolved government, you must elect competent governors)
Rent. ( Living in our own nation should not be exogenous, through the constitution, we will control land rates, lower rents and mortgage rates for Kenyans to concentrate on developing our economy)
Lower Prices of Basic Commodities. ( NASA government will not sleep in expense of our citizens, we will carry out research, welcome experts views to control prices of basic commodities, ensure availability and production)
Lower P.A.Y.E ( NASA Government will pay our citizens according to their efforts, reward them genuinely and lower taxes on their income to take care of their families. Nurses, Doctors, Teachers, all Civil Servants, Jua Kali, police and even private sector will be entitled to good pay)
Pension For The Old. ( Equal distribution to our elders will be mandatory, we will ensure steady health for us to continue learning from them, breeding wisdom)
Health Sector ( We will work with Our Doctors Union to build advanced hospitals in each county. We should be able to handle advanced diseases including cancers without going abroad, instead our countries will be flying in for our expertise)
Youth, Women and Persons Living with disabilities ( Our Youths are the future of our nation. We will empower them to be productive. We will empower women to boost our economy, we will ensure persons living with disabilities are not seen as a burden to comfortable and productive in our nation.
JUBILEE PARTY MANIFESTO
Transformational leadership
Jubilee government will ensure public service provides quality service and is accountable to the people.
A safe Kenya
Jubilee government will expand, equip and modernize our security agencies to ensure every Kenyan is guaranteed of their safety and that of their loved ones and their properties
Empowering our youth
Jubilee government will equip youths with the necessary skills, capital and opportunities to create wealth for themselves through securing local and foreign investment in new factories and giving tax breaks, grants and loans to set up businesses
A food secure Kenya
Jubilee government will ensure that our agricultural sector can produce food in excess of the needs of our country by encouraging mechanization, irrigation, reviving cooperatives and farmers unions and subsidy for inputs. in addition they will encourage value addition in the production chain and develop suitable marketing support mechanisms for our farmers.
Social Justice
Jubilee government will ensure that the rights of all Kenyans are preserved through good governance, democracy, and respect for the rule of law and social protection and welfare for the disadvantaged.
A healthy Kenya
Jubilee government will make sure every Kenyan has access to well-equipped health facilities and well trained and motivated health care workers, in addition to developing systems to support health care and sanitation.
Continued & comprehensive support for maternity & maternal health.Roll out of free medical cover for citizens above 70 years
Water and Electricity for all
Jubilee government will ensure that Kenyan has access to clean water and sustainable electricity supply by developing necessary policies to encourage investment in infrastructure for water and electricity provision.
Infrastructure development
The government is expected to extend the SGR from Naivasha to Kisumu over the next two years. It's also planning to construct several roads, including the expansion of Mombasa Road and Nairobi-Nakuru Highway.
Education
Launch of free secondary education programme from January 2018.Continued focus on higher education, especially TVETs & Universities.
Housing
A plan to address urban housing issues, both in terms of quantity & quality – affordable, safe housing
I have tried to look into the two manifestos and realized NASA has long term plan for Kenya. Take for instance job creation .Jubilee plans to offer internships for millions of youths while NASA plans to offer jobs. As you know, internships are temporary and jobs are permanent and pensionable.
The second point is about infrastructure. Jubilee plans to extend SGR to Western Kenya while NAS plans to upgrade SGR to an electric train. They also plan to construct a highway from Mombasa to Malaba.You will again realize NASA has serious intentions of easing traffic jam from Nairobi to Malaba.
Another important issue is about rent. Currently, people living in towns spend up to three quarter of their income on rent. If Raila manages to come up with a policy that will see rental prices drop drastically, it will be a relief for many Kenyans.
Comparing the two manifestos,NASA has more attractive manifesto than Jubilee.