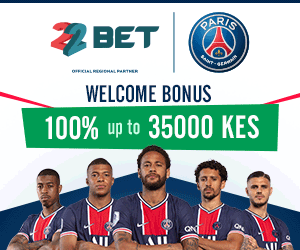 Stanbic Bank gives you opportunity to trade online and actually become a millionaire. All you need is to open an account, deposit some money and start trading on their variety of products.
If you are one of those people who want to become a millionaire by doing business online, here is what to do.
Open an account
Starting trading using Standard Online Share Trading is simple.
There are four simple steps shown below on how to register and open your account.
Click here to learn more about Getting started or how to Register now.
After opening an account, simply browse through the products you want to buy
Products
Standard Online Share Trading has a diverse array of popular transactional products to enhance your trading and investment portfolio.
Whatever your preference – trading ordinary shares or gearing up your investments with derivatives on selected stocks, currencies, and commodities – we deliver the goods.
Many people prefer trading in shares and currencies because they are the most common products for investors.
Knowledge centre
Knowledge cetre is where you are trained on how to trade in this products.Stanbic Bank offers a training on the same.
Fees & costs
As you trade and gain profits, there are costs you incur, which are not much by the way.The costs include:
Low trading costs on a wide range of derivative products
Trade shares – starting at 0.5% or R80* per trade.
* Excludes VAT and statutory taxes.
How to contact Stanbic Bank
Send the company a general query or contact a consultant directly.
The bank operates within the following hours
| | |
| --- | --- |
| Office hours | 08:30 to 17:30 |
| Equity market hours | 09:00 to 17:00 |
| Index futures | 08:30 to 17:30 |