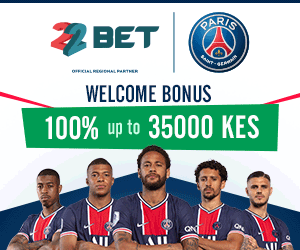 Victor is an entrepreneur who runs a milk ATM machine business in Nairobi. He shares a story of how he makes a monthly profit of at least Ksh200, 000.
"I am Victor and I own Milk ATM Machine in Nairobi West. I started the business in 2014, when milk was in a great demand and only supermarkets were having ATM machines.
My parents wanted me to be an accountant, but I ignored them and went my own way-that was after I graduated in 2013.
The decision to start this business was motivated by the fact that most people in Nairobi are not fond of buying packaged milk from companies like Fresha and Brookside. They believe the price of this milk is exaggerated.
I first inquired from one of the supermarkets in Nairobi how I can get a milk ATM machine. That was the time I realized even OLX has a variety of this. I went straight to OLX and searched for the machne,only to be told it was going for Ksh200,000.The shock almost forced me to give up.
After two weeks of figuring out what to do, I decided to take a loan from Equity Bank using my title deed.Luckily,Equity offered to give me a loan of Ksh 500,000,which I used to set up my business.
In 2014, approached Kenya Dairy Board for a license .Then I went for a trading license from Nairobi County.I also took Ksh 180, 000, which I paid for my milk ATM Machine.
Setting up the business cost me Ksh 350,000.
After setting up the business, the major challenge was where to source the milk.initially,I thought it was easy until I realized most people take their milk to big companies like KCC and Brookside.To convince them, I had to pay more than what these companies paid. I now source the milk from Kajiado,Limuru  and Kiambu.
How I make Ksh 200,000 per month.
I but a litre of milk at Ksh 80 and sell at 90,making a profit of Ksh 10 per litre.i supply the milk to 4 schools,5 hotels and  and also sell to individuals who visit my shop. In a single day, I manage to sell 800-100 liters of milk, which yield between Ksh 8,000 to Ksh10,00.
When I subtract my expenses, I remain with Ksh 6,000-Ksh7,500.
Advantage of milk business
One advantage of Milk ATM Machine is that once the milk arrives at my shop, the only work I do is to ensure it's in the machine and the place is clean. I actually don't have a lot of work to do"
Lesson I have leant
One lesson I have learnt is, in business you are not supposed to postpone anything; if you have an idea implement it, regardless of whether you have capital or not. If capital is the major hindrance, simply go for unsecured loan or look for money from friends and family members".