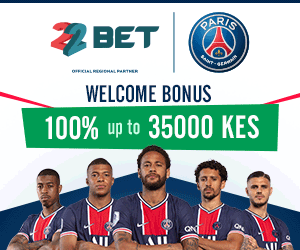 KCB Bank offered unsecured loans to individuals who would quick money without security. Unsecured loans from KCB are easily obtained even when you don't have salary.
If you are a jua cali person,a self-employed person or an employed individual who doesn't have collateral to attach to your application, unsecured loan is the best for you.
Benefits of Unsecured Loan
Open to employed/self-employed individuals with a regular steady income.
Repayment period of up to 48 months.
No security deposit required.
From as low as Ksh 20,000 to as high as Ksh 3M
Standard Requirements
Must have had an account with KCB for at least 3 months
Original and copy of National ID or passport
Employment card (where applicable)
Latest 3 Months pay slips (original)
Proof of income for self-employed individuals
Rates & Fees
Repayment period is a maximum of 48 months (4 years)
Interest rate and other fees e.g. negotiation fees, annual renewal to be advised by the personal banker at your branch
Advantages of Unsecured Loan
One of the advantages of this loan is that you can get the money with absolutely nothing as security. As long as you prove you can pay the loan, the bank gives you the money. But the amount of money given to you depends on your capability to pay.
The second advantage is that you will get the money as soon as you apply. If you apply today, you will not wait for more than two days to receive it in your bank account.
The money does not have restrictions on how to spend.