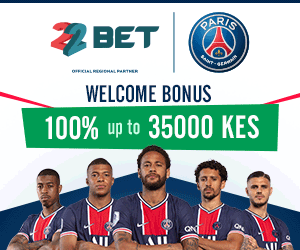 If you want to take a mortgage in Kenya,these are the best banks and financial institutions to get the loan from.
HF GROUP
For over 50 years, Housing Finance has been providing mortgage solutions for the Kenyan market. They have been market leaders in the housing industry in Kenya helping in the provision of one of life's main basic need – Shelter. At Housing Finance, they pride themselves in being the premier property finance institution in the country, with a variety of products that suit your needs whether employed or in business.
Some of the products offered by the company include:
    Owner Occupied Residential –For a loan to purchase a property that the borrower intends to occupy as the primary home, we shall lend up to 90% of the value of that property.
    Investment Residential – – this is a loan taken for a property considered an investment and not intended to be occupied as the primary home of the borrower.
    Equity release and Top-up Loans – As you repay your mortgage, you acquire equity in that property which can be availed to you for further property development or other uses. We can lend you money on the value of your own equity.
    Construction Loan – This is a facility to finance the construction of a residential property. The terms are that the project will have to be managed by an agreed group of professionals and disbursement will be on an arrears basis to the person contracted to build the structure.
    Residential Plot purchases – This is a product that is intended to extend money to people who want to buy a property to develop a residential house upon the plot. These loans must be fully repaid within 5 years
Scheme Loans – There are several companies with whom we have corporate schemes at negotiated rates. Talk to any of our relationship officers and find out if your company has a scheme with us.
Financing Options
Loan Type       Financing Upto
Owner Occupied Residential             95%
Investment Residential           85%
Equity Release            90%
Construction Residential        90%
Residential Plots         70%
Amounts In Arrears
Where a borrower is in breach of the contractual obligation to repay the loan in schedule installments, additional interest will be charged on the amounts so unpaid. All loans for which installments have not been received will pay a standard Base plus 4.25% p.a. on the amounts due but not yet received (i.e. on the arrears balance only).
NIC BANK
NIC Bank is another financial institution that is trusted by potential home owners in giving out mortgage loans.
NIC Mortgage offers you a variety of options:
Equity Release – Financing against your already existing house
Purchase Financing – Loan that funds to buy a readymade house
Top-Up – Increase in value of your existing mortgage due to reduction of loan amount or appreciation of property value
Balance Transfer/Refinance -Transfer of an existing mortgage from one financier to another
Construction Finance – Loan that funds the building of a residential  home or residence
Plot Purchase – Financing to buy vacant land
FEATURES AND BENEFITS
Up to 90% financing for Kenyan residents and 70% financing for Kenyans in the diaspora
Mortgage Protection Insurance (MPI) cover that takes care of retrenchment, death and disability and social perils cover included
Competitive Interest rates
Flexible repayment periods of up to 20 years
No penalty for early repayment
Available to both Kenyan citizens and non-Kenyan permanent residents
We arrange for valuation and legal processes by bank-appointed service providers
Joint applications allowed
Minimum amount of KES 1 million. Maximum amount is based on your ability to repay.
Interest is charged on a reducing balance basis
REQUIREMENTS
A completed and signed Mortgage application form
Your Original ID/Passport (plus copies)
6 months certified bank statement
3 months pay slips
Sale agreement or letter of offer( for purchase mortgage only)
Letter of introduction from employer
STANDARD CHARTERED BANK
Standard Chartered Bank offers mortgage loans for people interested in owning homes in Kenya. The bank, which is a subsidiary of Stanchart Bank,is trusted by people who have previously used their product.
The company's mortgage products include:
        Equity release : This means you can borrow higher loan amounts using your existing property as collateral
        Top up : Access a loan based on the amount you have settled after 24 months
        Balance transfer: Allows you to consolidate your mortgage facilities with us and enjoy the comfort of having one view account.
Construction Mortgage: If you already own a piece of land we will finance you to build your dream home.
KCB BANK
KCB is also another mortgage provider that most Kenyans approach for loans. The company, besides giving out loans, develops cheap houses for people to buy.
Mortgages provided by KCB have the following features and benefits.
Benefits
Flexible repayment terms when assessing ability to repay (joint, rental and alternative incomes will be considered). Joint income from spouse, siblings & children will be considered in assessing repayment ability
Flexible terms for construction loans
Mortgage Protection Insurance (MPI) cover limit up to Kes.18M without need for medical checkup, retrenchment cover and social perils cover included
Competitive Interest rates
Access to all other KCB banking products (e.g. Overdrafts, credit cards, current, savings and investment accounts)
Standard Requirements
Proof of income
Proof that you can meet the 10% financing and other related costs e.g. Stamp duty, lawyers fee, valuation report etc.
Rates & Fees
Competitive interest rate.
Negotiation Fee -2.5% of loan amount
Leger Fee- Kshs 350 per month.
Legal Fees
Valuation fees
BARCLAYS BANK
Barclays Bank also offers mortgage loans to individuals planning to own homes.
What you get when seeking a mortgage from Barclays Bank
Intended for anyone who wants to own a home
Repayment period of up to 25 years
Purchase the desired property anywhere in the country
Security charge over property
Maximum loan finance of 90%
Costs
Percentage of mortgage amount (approximate)
Transfer stamp duty
4% of home value / 2% for upcountry
Stamp duty on charge
0.1%
Negotiation fees
1% to 2%
Legal fees
1.2%
Fire insurance
0.125%
Home loan protection cover
0.3%
Valuation fees
0.25% of value of property
Insurance and protection costs are annual