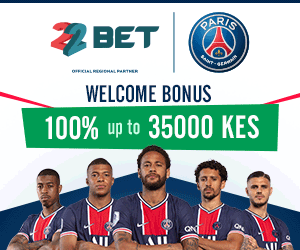 If you are a Kenyan who has been addicted by drugs,the best thing to do is go for rehabilitation center.We have a list of rehabs in Kenya where you can get help and recover from substance abuse.
Teen Challenge Kenya (TCK) was founded in February, 2008 under the able leadership of John and Anne Martin, the then executive directors. Having worked with street children and the less privileged before, these couple had a clear desire to see true transformation and restoration. The center opened its doors in 2008 and had its first success story in 2009. From there, the center boasts nearly 200 graduates commissioned over nine (8) graduations with a success rate of over 80% of the students who successfully finish the 12-months program. Teen Challenge has further grown from one men's center in Nairobi to the three (3) current centers with an aggregate capacity of 85 beds, a great feat indeed.
If you have been addicted to alcohol, this is the best place to go for rehabilitation.
Asumbi Treatment Centre is a public health care service of the Catholic Diocese of Homa-Bay under Caritas Homa-bay. Asumbi Treatment Centre (A.T.C.) is the oldest Rehabilitation Centre in South Saharan Africa which started way back in 1988 by Turberg Brothers in
Asumbi Homabay caters for both male and female and has a capacity of 70 clients and it has handled over 3600 clients to date.
The rehabilitation center spread its wings and opened two other centres in Nairobi-
Asumbi Karen in May 2005, as a drug free treatment centre for chemically dependent persons, So far the centre has handled over 1600 clients from all over Kenya and neighboring countries.  The facility used to cater for both male and female up to December 2006, when it became a male only Institution. The total capacity is 38 clients.
Asumbi Ridgeway's in December 2006. The facility has a capacity of 40 clients. It caters for both male and female so far it has handled over 1400 clients.
Like Asumbi Ridgeway's, Asumbi Homabay caters for both male and female and has a capacity of 70 clients
ATC handles all forms of chemical dependency cases. The success rate is 65% -of those who enroll in the program and finish successfully without using drugs / alcohol in the centre. Each client is expected to stay for at least three months or more subject to the assessment carried out during the third month.
Clients are from self-referrals, recovering addicts and referral centres, e.g. hospitals, churches, police stations and Psychiatric doctors.
The program runs for a minimum of 3 months fully residential.  The centre organizes family sessions once in a month.
Asumbi's main focus is in spiritual and personal growth, social learning, lifestyle change, psychological and psychosocial growth, peer pressure, role modeling, self- pity, personal responsibility, reality confrontations and leveling. To achieve the above the rehab center uses group and individual counseling and family therapy, the residential drug- free treatment approach, the therapeutic community is based on Alcoholic Anonymous, Narcotic Anonymous programme which has been successfully used as a treatment method and a fellowship for chemically dependent persons.
Jorgs Halfway House is an after-care centre for recovering addicts that is funded and run by Jorgs Trust, a charitable organization registered in Kenya in the year 2004. The centre was started in 2010 and is recognized by Nacada the central government regulatory body.
The facility offers treatment to alcoholics and drug addicts including their families [co-dependents] or significant others. It is an in-patient/residential treatment and rehabilitation centre located at Ruaka, a bustling neighbourhood 15km from Nairobi City. They have a tremendous and elaborate referral system networking hand in hand with our partners, former clients and voluteers. With a bed capacity of approximately thirty patients in a completely open setting, it remains one of the few drug-free psychotherapeutic treatment centres in the country committed to the intensive work necessary to help patients stay sober and take up responsibilities in their lives.
NAIROBI PLACE ADDICTION TREATMENT CENTER
NAIROBI PLACE ADDICTION TREATMENT CENTER was founded by Sarah Makhman.The rehab center is one of the best places for drug addicted victims.
NAIROBI PLACE ADDICTION TREATMENT CENTER is located Off Langata Road, Karen Mokoyeti Road West (Opposite Kenol Petrol.
THE RETREAT MEDICAL CENTRE PWANI
The Retreat Medical Centre Pwani is one of the best rehabilitation centers in Mombasa.
The Retreat provides an eclectic, compassionate, family oriented professional treatment  to persons presenting with substance use disorders and their significant others.
The Retreat is based on an eclectic model employing community as method and self help concepts of substance use disorder treatment.
Individualized treatment plans provide professional counseling, medical, social and spiritual attention.
The design of the model is based on years of research and studying what works in addiction treatment and recovery in Africa and the rest of the world. We treat each person who comes to us with respect, dignity and fun while providing a safe place in which to heal.
THIKA REHABILITATION HOME (PHS)
Thika Rehabilitation Home (PHS) is located in Thika but gets clients from across the country.
Haven Recovery Centre
Support For Addiction Prevention And Treatment In Africa
Nacada
Association For The Physically Disabled Of Kenya – APDK Rehabilitation Clinic
RAPTOR REHABILITATION TRUST KENYA
Nyandarua Rehabilitation Centre
Gender Based Violence Recovery Centre