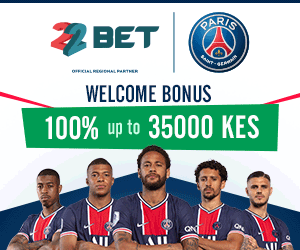 AA Driving School in Kenya charges reasonable fees for people who join the institution for training. The cheapest training costs Ksh 8050 while the most expensive one cost Ksh 17,000.
Being the oldest driving school in Kenya, AA Kenya Driving School has offered quality driving instruction to thousands of students every year since 1962. Our 22 countrywide branches all have a well-established driving school. AA Kenya Driving Schools have become some of the most respected on the continent for their thorough curriculum and commitment to safe and responsible driving. A number of automobile clubs in other African countries wishing to start their own driving schools have consulted AA Kenya for assistance, and we have been happy to share our expertise.
Besides the in depth curriculum for beginners, the AA Kenya Driving Schools conduct driving assessments of experienced drivers for proficiency before employment, and conducts defensive driver courses tailor made to suit client firms. Indeed, most companies now refer their would-be drivers to an AA Kenya Driving School for assessment before hiring.
Being a role model for safe and responsible drivers and as a way of ensuring that we have competent drivers and motorists on our roads, AA Kenya has decided to offer driving lessons to all adult Kenyans including university and college students. The goal is to have as many as possible train with the best driving school in Kenya.
We invite you to choose the course that best suits your needs
Respected Curriculum – Safe Drivers
AA of Kenya Driving School is the oldest in Kenya founded in 1962 & shares its expertise with the Government of Kenya and other Automobile Clubs in Africa as a lead consultant
Why Train with AA of Kenya?
Has experienced, competent and disciplined instructors, all licensed by the Government of Kenya.
Is respected for its thorough curriculum & commitment to safe and responsible driving
Competency and driving test pass rate of over 85%, due to quality training on Highway Code and practical driving
Recognition of driving assessment competence certificate, by government, corporates international organizations
ur assurance that our driving lessons are structured with the aim of enhancing student self confidence
Our fleet consists of top modern vehicles that can cater to all student's needs
Our Driver Training Courses
Learner Driver Training – for beginners
Refresher Driving Course – for inexperienced drivers who hold a driving license
Advance Driving Course – for practicing & experienced drivers who want to enhance their practical driving skills
Plant and Equipment Operators Assessment – e.g forklift and tractors
Driver Competence Assessment – of experienced drivers for proficiency before employment, or in pursuit of enhancing their safety on the road
AA Driving Manual for sale
An authoritative reference guide for learners and experienced drivers
Has a comprehensive chart of modern Road Signs
Class "E"-Light vehicles | Class "BCE" – Heavy commercial vehicle
Class "J" – Matatu course | Class "F & G" – Motorcycle course
Below is the fees charged by AA Driving School
| | | |
| --- | --- | --- |
| LOCATION | CLASS | FEES(KSH) |
| NAIROBI | E | 15,400 |
| NAIROBI | BCE | 17,000 |
| UPCOUNTRY | E | 12,400 |
| UPCOUNTRY | BCE | 14,000 |
| NAIROBI&UPCOUNTRY | MOTORCYCLE | 8,050 |
|   |   |   |