What are the worst companies to work for in Kenya?here are facts.
Nobody would like to work for a worst company,but fate would have it that you become one of the employees.In Kenya there are companies that pay worse than what house helps earn in Nairobi.
A worst company is that one which does not appreciate employees, a company with little chance for growth and one that pay their employees peanuts. Unfortunately most top companies in Kenya are categorized here.
A company can be so big that every job seeker die to work for them, but surprisingly their salaries are shockingly low. I was one of the victims when I completed college some years back. I applied jobs without knowing some of the companies I thought were good ended up being the worst.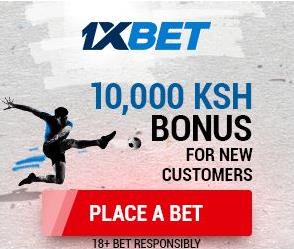 Over the years we have interacted with several employees in some of the leading companies in Kenya. We have seen several pay slips, some shocking, and we can reveal for the first time companies you should be prepared to suffer working for.
The list comprises big companies only.
K24
Despite being one of the leading media houses in the country, K24 is ranked among the worst media houses to work for in Kenya. Apart from top journalists who are paid up to Ksh500, 000, several junior journalists and reporters are paid as low as Ksh25,000.
I remember a case where one of the journalists from K24 was criticized for wearing a cheap weave. The female journalist was ashamed of speaking the truth; she was earning Ksh55, 000.
Equity Bank
Equity Bank post up to Ksh 14 billion profits annually but it's one of the worst banks and by extension companies to work for in Kenya.I know it has wings to fly scholarships, which is a good idea, but their workers are suffering silently-they are traumatized.
Almost three quarters of Equity employees earn less than Ksh 40,000.Surely, what can you do with Ksh 40,000 per month!
To make it worse, Equity Bank clerks wake up at 3 am and sleep at 12 am,which is unhealthy.
Kencall
Kencall is one of the leading call centre companies in Kenya. What is shocking is that, despite the owner raking billions from clients, the company pays its employees peanuts, we can call it 'change' for someone working in any Kenyan counties.
Most of the employees in Kencall are paid as little as Ksh 15,000 and are overworked.
KBC
KBC is another one! Employees here are poorly renumerate and a stressed lot.
An average journalist at KBC earns less than Ksh 55,000.The worst renumerated are those working for vernacular stations who earn as little as Ksh25, 000.
Brookside Dairy Ltd/Fresher/Daima
Milk industry is the worst paying sector in Kenya. We can confirm that the starting salary for employees in these companies is Ksh15, 000.I sympathise with these people.
Brookside makes billions per year but it can't afford to pay accountants even Ksh50, 000.Even Senior Managers here are paid less than Ksh 100,000
Kenindia/Madison/Amaco Insurance/CFC Life
These four big companies are big on paper but worst when it comes to salaries.The average salary in these insurance companies is Ksh 25,000.
Imagine you have a degree in Bcom and you are paid Ksh 25,000! you better start hawking water in Nairobi.
What is shocking here is that senior managers are paid as high as Ksh 600,000 per month but the staff under them is living by the grace of God.
Other worst companies to work for include Barclays Bank, most manufacturing firms and Indian companies