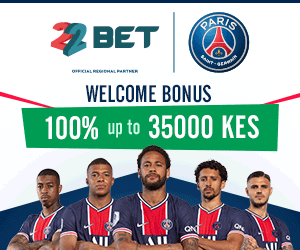 When joining the University of Nairobi, you definitely have to select the best degree course. Based on Kenya's ever changing job market and what employers prefer in job seekers, we have a list of top 30 best degree courses to study at the best university in Kenya.
We select courses with ready job opportunities, decent pay and potential of job promotions.
Here is a list of best degree courses at the University of Nairobi
Bachelor Of Science In Actuarial Science
Bachelor Of Science In Statistics
Bachelor Of Science Mathematics And Computing
Computer Science
sc. (civil Engineering)
sc. (environmental And Biosystems Engineering)
sc. ( Electrical And Electronic Engineering)
sc.(surveying)
sc. ( Electrical Engineering)
sc. (geospatial Engineering)
sc. (mechanical Engineering)
Bachelor Of Real Estate
Bachelor Of Construction Management
Bachelor Of Quantity Surveying
Bachelor Of Commerce In Accounting
Bachelor Of Commerce In Finance
Bachelor Of Commerce In Human Resource Management
Bachelor Of Commerce In Insurance And Management
Bachelor Of Commerce In Procurement And Purchasing And Supplies
Bachelor Of Commerce In Business Information Systems
Bachelor Of Science (intercalated) (honors) In Medical Physiology
sc. Human Anatomy(intercalated)
Bachelor Of Medicine And Bachelor Of Surgery
sc. Medical Physiology
sc. ( Nursing)
Bachelor Of Dental Surgery (bds) – 5 Year Course
Bachelor Of Pharmacy
Bachelor Of Economics & Statistics
Bachelor Of Commerce – Finance Option
Bachelor Of Commerce- Accounting Option
Bachelor Of Arts (journalism & Media Studies)
Bachelor of Real Estate Management
The most marketable course at the University of Nairobi is Medicine & Surgery, which attracts hundreds of students, but the course is only limited to the few A material students. Bachelor of Actuarial Science is another ideal course for mathematically gifted students, who would like to work for insurance companies, banks, research firms and stock market as actuaries.
Business related courses, especially bachelor of Commerce supplemented with CFA/ACCA are a top target by Kenyans planning to work as finance and accounting professionals. At the University of Nairobi, there are several options to choose from.
The last group includes IT and Engineering courses. World over, these courses are marketable, and graduates are highly valued by top employers.