What is the best location to start a pub in Nairobi? Well, there are more than 20 locations where you can start a pub and post significant profits.
When starting a pub in the city, there are many factors to consider. The major among them is population. As an entrepreneur you should set your business in areas where traffic flow is high. With low traffic, it's hard to break even.
Another thing to consider is security. A secure environment will definitely allow customers to drink into wee hours knowing well they can walk home without any security threat.
Rent is also another factor to consider before you set up a bar. If the rent is high, returns are low and vice versa.
The last one is the depth of the customers' pockets. If you put up the business in areas where income is low, you won't realize meaningful profits.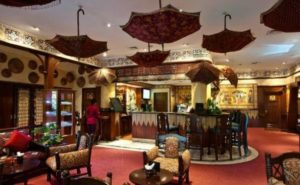 Factoring in those points, here is a list of areas where to set a pub in Nairobi
Rongai
Nairobi CBD
Donholm
Ngong Road
Jogoo Road
Mombasa Road
Westlands
Nairobi West
Langata
Nairobi South B
Kitengela
Embakasi
Nairobi CBD tops the list of most ideal locations for Pub business. We select this location because of the high traffic flow in the area and security. But for you to set up a pub in this location, you must have at least Ksh 1.5million in capital.
Nairobi West comes second, followed by Rongai.The least favourite locations include Kibera, Kariobangi, Mathare and Dandora.The estates are not so favourable for business because of insecurity.