Which are the best banks in Kenya to change foreign currency? We have a list of best banks where you change foreign currency and earn attractive rates.
BARCLAYS BANK
Barclays Bank is among popular banks where individuals operate forex trading account or exchange foreign currency. Since it's a reputable international bank, their rates are attractive.
Features of the account include: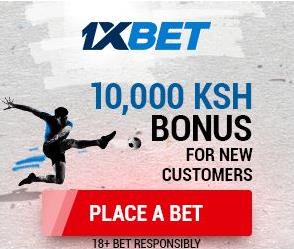 Get foreign currency on the spot
A spot deal is an agreement between Barclays Bank and their customer for the sale/purchase of a specific amount of foreign currency at a specified exchange rate for delivery in two working days.
Deals can be booked in any 2 of 16 currencies.
With no minimum deal value, your business has the flexibility to exchange any foreign currency that you need.
No separate commission fees. The cost of the deal is determined by the exchange rate applicable to that transaction.
STANDARD CHARTERED BANK
Standard Chartered Banks is also another ideal bank to exchange your currency. The bank has very attractive rates which always favour a customer.
Features of their foreign exchange services are:
Foreign exchange at great rates with fast service.
You can buy and sell all major currencies over the counter in any branch countrywide.
Enjoy preferential rates for amounts over $10,000 or equivalent foreign currency
No commission is charged on the transaction
Enjoy the convenience of dedicated Forex counters
SWIFT Transfers
You can send and receive money from one account to another, anywhere in the world and in any currency.
Flat fee for outgoing SWIFT transfers irrespective of the amount
Inwards
Funds are credited the same day* for RTGS transactions
Foreign currency receipts are received within 2 working in our Nostro account
Outwards
RTGS transactions will be received and processed on the same day*. Call your preferred branch to find out the cut off times
Foreign transfers will be received and processed with 2 working days
Foreign Drafts
These are banker's cheques denominated in a foreign currency.
Available in all major currencies
Can be used to pay fees for colleges abroad or international courses such as ABE or ACCA
EQUITY BANK
Foreign Exchange Products
Foreign Exchange
Foreign Exchange (FX) refers to the purchase/sale of the currency of one country using the currency of another country. You can buy or sell foreign bank notes over the counter in any of our branches countrywide. This is available for all major currencies: Dollar($), Euro(€), and Sterling Pound(£) in denominations of your choice and you also get a preferential rate for amounts above $5,000.
Foreign Drafts
These are banker's cheques denominated in foreign currency and are useful for settling obligations abroad such as college fees. These are available in all major currencies at any of our branches countrywide.
Spot Transactions
These are transactions done on one day and settlement is done after two working days. Most inter-bank transactions fall in this category. This product is however extended to clients doing large transactions subject to prior arrangements and approval.
Foreign Exchange Forwards
You can arrange with our Treasury team for the sale or purchase of a specific amount of foreign currency at a specified exchange rate for settlement on a particular date up to 180 days (6 months) in the future.
This enables you to eliminate any risk of exchange rates moving between the time that commitment is first established (deal date) and the date of actual delivery of funds (value date) at no additional cost.
Forward Transactions
These are transactions done on one day and settlement done after more than two working days.  Forward transactions are done with clients who either receive or remit determinable amount of foreign exchange on a definite future date. Cash collateral of 10% of the amount of the forward is required before offering a client the product.
A forward is a binding contract in which the amounts involved, the rate and the settlement date are specified.
Telegraphic Transfer (TT)
This is a funds transfer service where the bank remits money on behalf of its clients to foreign countries, in foreign currencies. It is efficient, secure and irrevocable. The rate, charges and value date are specified at the point of doing the transaction. The bank usually settles TT on the same date.
Foreign Currency (FX) Accounts
These are savings and current accounts that are denominated in foreign currencies.
At Equity Bank, one can maintain a foreign currency account either as a savings or current account.  It is available in all the major currencies including US Dollar, Sterling Pound, Euro and South African Rand.
Foreign Currency Fixed Deposits
These are accounts into which clients deposit specified funds for a fixed period of time and in turn receive preferential rates.
Foreign Currency Denominated Loans
Refers to loans to clients advanced in foreign currency. The loans are subject to credit appraisal and pricing is benchmarked on LIBOR or other international benchmarks.
Foreign Exchange Swaps
Swaps allow our clients to manage the exchange and interest rate risks associated with financing and investing in currencies other than the domestic one.
Talk to our dealers and negotiate the best rate in the market and/or visit a branch near you.
I&M BANK
I&M Bank is connected to the global currency hubs as well as the Kenya foreign exchange market via a first class network of foreign correspondent and local banks. We offer foreign exchange services and facilitate remittances in the following International currencies:-
United States Dollar
The Euro
Pound Sterling
Swiss Franc
Indian Rupee
Japanese yen
South African Rand
Chinese Renminbi
Australian Dollar
Arab Emirate Dinar
Canadian Dollar
Our presence in Mauritius, Tanzania and Rwanda also enables I&M Bank to offer foreign exchange and remittance services using RTGS or SWIFT for Rwanda Franc, Tanzania Shilling, Uganda Shillings and Mauritian Rupee conversions.
We transact for SPOT and FORWARD foreign exchange services in the above mentioned currencies and do specific vanilla derivatives like Currency SWAP's for qualifying customers upon application and appraisal.
Interact with I&M Bank for better foreign exchange value and services through our strategically located branch network, by telephone and our online channels including the I&M Bank mobile banking app; The I&M Bank I-Click Internet Banking portals to transact foreign exchange.
For customers who bank with I&M Bank in Kenya, Rwanda, Tanzania and Bank One in Mauritius, the unique BRISK product ensures you never have to wait for long to send and receive money as funds move from one country to another within our presence countries in near real time. We are the only bank with regional presence that offer this efficiency.
With The I&M Bank BRISK transfer service, our customers no longer have to wait for days on end to send and receive their money within the I&M Bank group- talk to our customer service staff for this real time efficient solution to remit funds across the regional borders.
Another reputable bank to exchange your currency is Stanbic Bank.
KCB BANK
Currency Account
These are savings and current accounts denominated in foreign currencies
At KCB, customers can maintain a foreign currency account as savings, current account or fixed deposit investment account. These accounts are available in all major world currencies including USD, Sterling Pound, Euro, South African Rand among others.
Benefits
Free incoming SWIFT transfers
Low account maintenance fee of US$7 per month for balances below US$1,000
Free cash deposits to foreign currency accounts up to US$10,000
Foreign currency withdrawals at selected KCB Quick serve ATMs
Purchase/Sale of Foreign Currency
You can buy or sell foreign cash over the counter in any of our KCB branches countrywide.
Benefits
Available in all major world currencies (US$, Euro and Pound Sterling etc.), in mint condition
Flexibility/negotiation of exchange rates for amounts above US$2,000
No commission charged for cash transactions below US$40,000 or the equivalent in other currencies.
Dual Currency Deposits
Dual Option Currency deposits (DOCUs) are structured products for our clients who want a higher return on their investments by providing a fixed rate of interest above that paid by a traditional money-market investment, but has no capital protection.
Their tenor is usually one to three months.