Several universities globally offer affiliate programs for website owners and bloggers. The universities offer you a chance to earn money online, especially if you have an education website.
Most of the programs attract commissions of up to 50 % per lead, which means if a student joins the university through a link you placed on your website, you will earn handsome money.
Below are top universities offering affiliate programs
London School of Business & Finance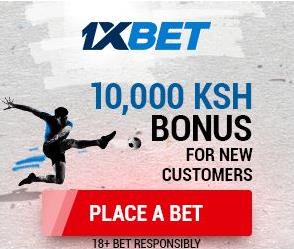 London School of business & Finance tops the list of universities with affiliate programs. To join the program, send the an email through the following email address
PETTEN UNIVERSITY
Petten University also offers attractive affiliate programs to bloggers and website owners. Their affiliate program has the following features
Program Details
$20 per lead – one of the highest in Commission Junction!
30-day referral cookie
Monthly Affiliate Newsletter
Scholarship promotions for prospective students
Frequently updated creatives, banners and text links – always check back for new creative!
Dedicated Affiliate Manager to answer all your questions
About Patten University
Patten University is the most affordable accredited university in the US. Our award-winning online learning platform uses the power of technology to keep education costs down and saves you the hassle of taking out loans. We offer self-paced online business degrees designed around the working adult's schedule, allowing you to speed up and finish faster if you have extra time.
Earn your undergraduate degree for just $350/month, or MBA for $520/month
You may be able to earn your degree for free with tuition reimbursement from your employer
Classes start every Monday
Schedule exams at times that are convenient for you
Regionally accredited by The Western Association of Schools and Colleges (WASC)
LINKED UNIVERSITY
Linked University started an affiliate program for individuals who are willing to promote their products .The program 40 to 50 percent commission on every successful sign up.
Once you join the program, Linked University will send you a banner to place on your website. Each successful sign up through your site or social media account will attract more than 40 % commission.
EXCEL UNIVERSITY
Excel University Affiliate Program
If you think your audience could benefit from Excel University training, please consider joining their affiliate program.
The affiliate program is designed for bloggers, consultants, organizations, associations, and others who think that Excel University would be a good fit for their readers, clients, members, and so on.
Affiliates receive a 10% discount voucher code that they can include on their blog or website so that their visitors can get a 10% discount at checkout. They also pay a 10% affiliate fee as a way to say thanks. Just contact the institution after becoming an affiliate and Excel University will send you the voucher code.
If this sounds good, please head over to our affiliate registration and portal page to get started!
******
These are the most popular and reliable affiliate programs for bloggers and websites that are willing to promote universities and earn money online.