News reaching us indicates Uhuru and Raila may settle for a coalition government after all.
There has been constant conversation between Raila and Uhuru over sharing of power. The talks have been centered on how contain violence in case one of the two leaders fail to concede defeat.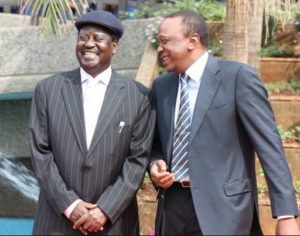 Though they have agreed over array of issues, they still don't know how to accommodate Ruto, Kalonzo,and other principals in the NASA coalition, there is only one slot of the president, one for the Deputy president and several others for Cabinet Secretaries.
A mole at Orange house intimate to us that the position of Prime Minister, Two Deputy Prime Minister s and an additional position for Deputy President may be created to accommodate the principals.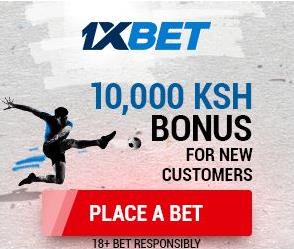 Already ,Raila has agreed to take the position of  powerful Prime Minister, which will also give him powers to oversee government operations.Kalonzo Musyoka is also comfortable with the arrangement.DP William Ruto is,however,not ready to accommodate "outsiders".
As we prepare to vote in the coming week, there are high chances our vote will not matter.