Students often get confused between MBA and MSC Finance.But the difference is big enough to be ignored.
MBA has always remained the most favorite masters course for business professionals. But bearing in mind it's being diluted by the huge number of students enrolling for the same, some professionals have opted for Msc Finance.
First we look at the topics covered by the two masters programmes:
MBA SYLLABUS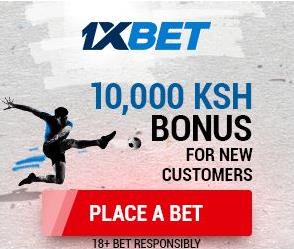 The most common topics covered in MBA are:
Sem I
Principles of Management
Managerial Economics
Accounting for Managers
Business Legislations
Business Communication & Information Systems
Research Methodology & Quantitative Techniques
Sem II
Human Resource Management & Organizational Behaviour
Financial Management
Marketing Management
Operations Management
Cost Accounting
Economic Environment of Business
Sem III
Strategic Management
Summer Internship Project Assessment
Project Management OR Environment Management
Sem IV
Business Ethics & Corporate Governance
Entrepreneurship Development
Project Work
International Business Management OR Agri-Business Management
Marketing Management
Financial Management
Human Resource Management
Operations Management
Service Sector Management
MSC FINANCE SYLLABUS
Foundation Course:
Basic Economics
Basic Quantitative Methods
Basic Accounting
Basic Computing
Economics
| | |
| --- | --- |
| Semesters | Subjects |
| Sem I | Quantitative Methods Accounting & Financial Reporting Financial Management Practical 1: Quantitative Methods Practical 2: Accounting and Financial Reporting |
| Sem II | Corporate Governance & Regulatory Environment Corporate Finance Econometrics and Financial Modeling Financial Markets and Institutions Fixed Income Securities Practical 3: Econometrics and Financial Modeling Practical 4: Fixed Income Securities |
| Sem III | Technical Analysis Portfolio Analysis and Management Derivatives Practical 5: Technical Analysis Practical 6: Portfolio Analysis and Management Summer Project |
| Sem IV | Mergers, Acquisitions and Corporate Restructuring Structured Finance Risk Management International Finance Dissertation |
After comparing the two, you will clearly notice the difference. One of the major differences is that MBA focuses on more than one major. Majors in MBA include:
Finance
Human Resource Management
Procurement & Purchasing
Accounting
Sales & Marketing
Real Estate Management
In MSC Finance, the courses are more technical and only suitable for graduates from statistics, actuarial science, real estate management, finance, mathematics and engineering.
Job market
Who exactly between MBA and MSC Finance graduate is likely to secure employment faster?
Since MBA graduates are more likely to flood the job market, MSC finance graduates have the best chance of getting employment ahead of the former. But there are many factors that contribute to one's chances of securing employment. For MBA graduates, if one is armed with a professional certificate such as ACCA, chances of getting a job are high. Another factor that heavily contributes to one's employability is work experience. This goes to people who quit their jobs to further their studies. The more experience one has the higher the chances of securing employment.
For MSC Finance graduates it's more advantageous if one to pursue CFA alongside the masters program. In the current world employers tend to value professional certification more than a masters program.
Salaries
In USA the salary of an MBA graduate is $110,000 to $130,000 per annum.MSC graduates, who work for investment banks, actuarial firms and stock brokers earn $ 90,000-$120,000.
Who should study MSC Finance
MSC Finance is suitable for:
Actuaries
Data Analysts
Investment Analysts
Business analysts
Statisticians
Engineers
Finance Analysts
Real Estate Managers
Finance Managers
Mathematics
MBA is suitable for any professional as long as you hold an undergraduate degree course.
Which is easier?
MSC Finance is more technical, implying if you are not good in mathematics you are likely to fail.
Since MBA is diverse, even professionals from arts courses are welcome. The course is slightly less irritating in terms of analytic content compared to MSC Finance.