Which are the best job sites in Kenya?
Job seeking has never been an easy task, the input required and exhaustion that comes with job hunting can result into depression, despair and even giving up completely. But in this tiresome journey, you need a partner who would make it easier for you to land your dream job, which is why we are going to list the best job sites-you can book mark them –where you can land the most ideal jobs.
Fixus Jobs
Fixus Jobs was incorporated in 2015 and has since grown to become one of the most reliable job sites in the country. For job seekers who would like to start as graduate trainees, this is the site where you will find all the graduate trainee jobs for fresh graduates listed.The site also lists jobs for secretaries,UN careers,NGO and a couple of categories that are common among job  seekers.
Also in Fixus Jobs is a category for Scholarships, which are sampled from across the world.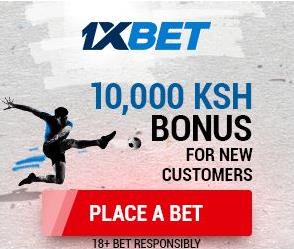 Fixus Jobs is regularly updated.
Careerpoint
Career Point is one of the oldest job sites in the country. The site has all categories of jobs and is 100 % reliable.
The job site verifies every job they post, hence no fake jobs.
Corporate Staffing
Corporate Staffing could be left out of this list. The job site is regularly updated and attracts over 3,000 unique visits per day.
Corporate Staffing is ideal for job seekers from the following groups:
Sales
Human Resource
Front Office/Secretary
Accounting & Finance
Summit Recruitment
Though I doubt the salaries listed on Summit Recruitment site,I believe is one of the most genuine sites in the country. Summit Recruitment lists jobs for executives and senior managers and sometimes junior positions.
Summit is popular because of the salaries they list on the jobs posted on their blog.
BrighterMonday
BrighterMonday is one of the most popular job sites in the country. The site also updates jobs on regular basis, mostly from paid adverts. As a job seeker, you will be more than 90 % certain that jobs listed on BrighterMonday are genuine.
Jobweb Kenya
Jobweb Kenya also comes in as one of the top sites in Kenya. With a collection of over 100 jobs per day, the site is one you won't overlook.
These are the only job sites we can recommend.