Do you know who killed Chris Musando? Gabriel Ogunda has shared a moving story of how the late's killers will present themselves to the world after they undergo through hell. Gabriel explains that in Luoland, the death have a way of punishing their killers…and this is what Musando's spirit will be punished
"Dead people talk. Dead people kill. Chris Msando's widow asked her husband to haunt his killers, and some of you are out here punching a hole into her request saying it's all talk.
I don't know about you, but I've lived on this earth long enough to see murderers choke on their own saliva. I was socialised in the village to believe that the blood of a human being is so spiritual only a supernatural power is supposed to spill it, and only in the rare occasions that humanity needed to be saved.
In my village, even today, anyone who kills the other person and wants to be free from the wrath of the gods has a simple act to do; make your way to your victim's funeral, join fellow mourners in throwing sand into the grave, and then carry away a thumbful of that loose soil to a witchdoctor who will tell you what you need to do with it.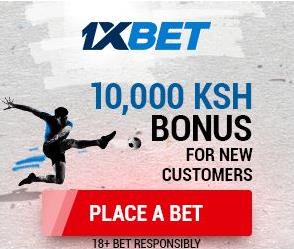 The reason the people of Ugenya ransacked every vehicle that made their way to Msando's funeral was to prevent his killers from scooping the soil mound covering the casket and, in doing so, begin the process of cleansing themselves from that murder.
When I was growing up in the village, there was this boy who died from a snake bite and we had to guard his grave seven nights in a row to prevent the snake which killed him from coming in the dark to lick the soil from his grave, and by so doing recharge their venom. After seven days, if the snake that killed anyone does not return to sink it's fangs into the dead man's grave, the snake loses its power to kill another organism making it vulnerable in the wild leading to a slow and painful death.
That snake sneaked in on the fourth night as the camp fire we had set up was beginning to die down. I have never seen an entire village clobber a reptile like that before. Mob justice is the worst form of death you can ever wish on anyone.
Assuming Chris Msando's killers had no representation in the crowd that gained access to his graveyard, and no loose soil left that place yesterday, there is enough reason to believe that Chris Msando's blood is about to start eating up everyone who had a hand in the gruesome murder.
Chris Msando can decide to punish his killers in two ways: (i) Take the killers through a long tortuous journey of death, like Dr. Robert Ouko did, or; (ii) Send lightning to strike down his killers at high noon, like my village medicine-man did.
Either way, there is a family out there who begins this week with the brutal reality that they begin to pay for the sins of their benefactors. And they have no one else to blame,
Other than their greed"