How long it Will Take to Earn money from Kilimall Affiliate Program
After you have joined Kilimall affiliate program, you will be disappointed that after promoting the company's products, no one is willing to buy the product. You will finally be forced to quit the program. When I was introducing the program, I clearly stated that this is affiliate program, where you earn commissions from the sales. The program requires patience and determination.
When you share a link on the social media pages, you don't expect people to buy the products immediately. In most cases it takes up to 30 days to realize your first sale. In some cases, it will take up to 2 month, but when you start earning, the income become steady.
One of my websites receive 3,000 daily visitors and each time I promote Kilimall products, I wait for at least two weeks to realize a sale. The beauty of the program is that I can get commission in excess of Ksh 1,000 for a single sale-in some cases I make up to Ksh 10,000 for a single sale, especially when I review a product that costs over Ksh 100,000 and someone buys the product through my link.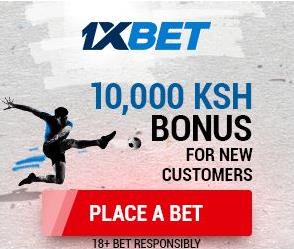 To be honest with you, this program might disappoint you at first but as the number of clicks accumulate, you will start realizing sales. Even as this is the case, you should strive to target relevant traffic. I advise you to share the links on social media pages that deal with electronics and pages like Kiliman Mums and Group Kenya.
Another trick you should use is to share the links among family members, friends and individuals in universities and colleges. If you share the link among students in training institutions and one person purchases an item, that is a big achievement. At least you will be motivated to continue promoting the products.
As I conclude, I would say affiliate marketing is like any business: you must employ strategy, determination and money if you want to achieve results.
If you haven't joined Kilimall affiliate money to make money online, here is a link to the program (Kilimall affiliate link)