Best Hosting Company for Popular Blogs
If your blog is growing popular and you have issues with your hosting company, it's time you move to a better hosting company. While most bloggers have divergent views over which hosting company is appropriate for you, we shall give the best opinion, which we are sure will solve your troubles once and for all.
A blog that has an upward steep curve in terms of traffic is viral. This blog require 100% uptime and automatic scaling in case of traffic surges. It's rare to find a web hosting company that provides both, but Kinsta, which has served me for several months, is one company that you should contact for the services.
I occasionally write viral articles and when I do, I expect my blog not to be offline even a second.Intitally, before I moved it to Kinsta,I experienced frequent issues. This sometimes forced me to stop posting so as to deal with hosting issues. In 2015, my blog went offline for 2 days, that was after one of my articles went viral and exhausted allocated resources. It was a nasty experience.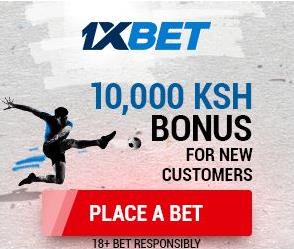 Late 2016,I resolved to join Kinsta.This decision came after I was referred by one of my online friends, who also hosts his viral websites at Kinsta.What thrilled me was the speed at which they migrated my site to their company. It took them 20 minutes. To make it more interesting, those guys helped migrate the site for free.
It's now almost a year since my sites moved to Kinsta.Over this period, I have experienced good times and warm relationship with Kinsta team. I remember two months ago, before I decided to purchase SSL certificate, two of my sites were infected by malware. I contacted Kinsta over the issues and what followed made me happier. Within 20 minutes, the malware had been removed and my sites were free of virus-I paid nothing for this service.
The major reason I consider this hosting company the king of Kings is, none of my sites have ever experienced downtime, not even when they have enormous traffic spikes.Kinsta servers are powerful and are set in such a way that even if your site gets 2000 simultaneous hits, it won't go offline. I am happy on this since I can sleep soundly knowing my websites are okay.
But with all the good things about the company, there must be something you may not like.Kinsta pricing scares average bloggers, those blogs that get less than 5,000 visitors per day.The company is expensive because the services they offer are out of this world.For those who don't mind the price, they are many though, have decided to host their sites here.Currently,over 10,000 sites are hosted by Kinsta.I am one of the many people who are not affected by the pricing because I know if I move my sites to a Dedicated Server,I will pay even more.
If you want your blog to grow and you don't mind paying at least $100 per month, migrate the blog to Kinsta. You can get other details through this link (Kinsta website)
Before I end this article,let me say something I was almost forgetting.Any blog hosted by Kinsta loads with blazing speed.There is no web hosting company that can match Kista in terms of enabling sites they host load with such amazing speed.You can even test how this site loads.