If you have between Ksh 25,000 and Ksh 30, 000, the best smartphone to buy in Kenya for this cash is TECNO Phantom 6 Plus.
I know majority of Kenyans may wonder why we singled out this phone, but later in this post, they will understand the reason why this phone is unique.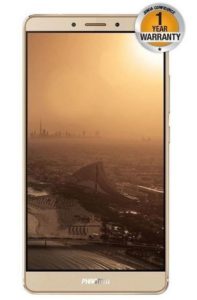 I will say only three things that can convince anyone to purchase the smartphone. The first feature you will look at is the battery capacity. TECNO Phantom 6 Plus has a battery capacity of 4050 mAh, almost equivalent to Hiawei P2, battery capacity.The phone also boasts of 64GB, 4GB RAM and 21 megapixel, autofocus, Sony camera with dual LED flash.
In a phone, you will only look at battery capacity, internal memory and the camera, and if you are more aggressive, consider the RAM.If you compare this phone and iPhone 8 plus, you will realize there is no major difference but TECNO Phantom 6 Plus has a more powerful camera. So instead of spending Ksh 105,000 on iPhone 8 plus, you simply go for TECNO Phantom 6 Plus and save at least Ksh70,000.
At Jumia, TECNO Phantom 6 Plus costs Ksh 28,599 and is available through this link(Phantom 6 plus link)