Jumia Kenya has reduced the price of 32 inch Samsung digital TV from Ksh 24,000 to Ksh 19,999.The TV is categorized with other products in the Jumia Price Hero promotion.
You will never get anywhere in Nairobi where this TV is sold less than Ksh20,000 except at Jumia.But the e-commerce company states that the price will shoot up from October 8,2017 and has urged Kenyans to make use of this promotion to purchase products of their choice.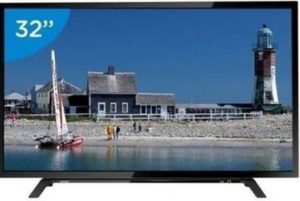 If you move around Nairobi's Luthuli Avenue, where televisions are sold at a throw away price, you will get this Samsung TV at Ksh23,000-Ksh25,000,meaning Jumia is cheaper by at least Ksh3,000.In the event that you purchase the TV today, delivery will be free.
More interesting is that Jumia has promised to reward whoever discovers a shop that sells this TV cheaper than them. The reward will be twice the difference in the price of the TV.
Samsung is one of the most popular brands in Kenya. When you purchase a TV from the company, you are sure it won't disappoint. And since the TV in question is 32 inch digital flat screen, the user experience will be wonderful.
You can get more details here