It's one month since I started using MGID and so far the results are impressive. I would like to make few observations about the native advertising network.
I deliberately signed up for MGID to compare its performance with AdSense. Over the past one month, the results have surprised me.From one day to the other I have seen the RPM grow from an average of 0.62 to average of 1.5, which is equivalent to what I was experiencing with Google AdSense.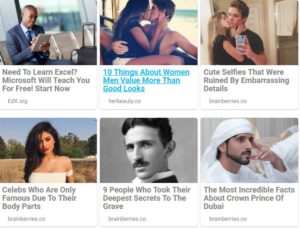 The most impressive thing is that I only place MGID below the post while AdSense used to occupy more than 3 Ad positions. Even with the single Ad placement, my income is only 10% short of AdSense earnings.
The beauty of MGID is that the click through rate is extremely high. In a single day, with 10,000 page views, one of my sites can manage 2,000 genuine clicks. These clicks generate revenue of $10-$20 per day. Considering I have placed the ad in a single position within my blog,I consider this perfect results.
While AdSense makes sites load a bit slower, MGID does not affect site loading speed-you can confirm with my website.
What fascinates me more is that I am less worried of penalties as MGID does not have strict policies like AdSense. I also do less in terms of ad placement since MGID automatically optimizes their Ads upon determining the best ads for my site.
I have also realized that several viral sites are using MGID,which confirms the contextual ad network is squeezing itself to the top of online marketing.MGID's growth is tremendous and is projected to take position 1 in contextual advertisements, unless Taboola,Outbrain and RevContent relax their rules.
As I continue experimenting with this ad network,I would also encourage you to try it especially if you have been rejected by Outbrain,RevContent,AdSense and Taboola.Even when you are using Outbrain or Taboola,you can experiment with MGID to discover what you have been missing.
How to join
Joining the program is simple. You simply search for MGID sign up . Here is a link for registration and fill the details. You will wait for approval, which takes 1-2 days. Minimum requirements include at least 5,000 monthly visitors and family friendly content.
How much you will earn from MGID
The amount to earn from MGID depends on your traffic and geographical region your readers are searching for information from.But the average earnings range between $0.70-$3 for 1,000 daily page views .If you have a viral site that receives above 10,000 daily visitors, you will earn above $10 per day.
Note:the best theme to use for MGID is Newspaper Theme.This is where to get it(Theme link)